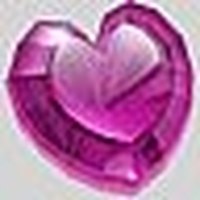 Asian women typically have small eyes. In this article you'll learn how to apply basic eye makeup to make your eyes stand out
Things You'll Need
moisturizing or eye firming cream
concealer
eye shadow brush
eye shadow blending brush
eye shadow (neutral shimmers preferred)
dark colored eyeliner
black mascara
Moisturize the eye area (lids, corners, and under eye areas) with moisturizing or firming eye cream.
With your ring finger gently apply concealer to the undereye area and on to the eye lids, this will help the eye makeup adhere longer. Wait about a minute to dry. You want to make sure the concealer you are using matches your skin color and is not too light or dark. Your best bet is to go to a makeup counter and ask for help by testing different shades until you find the one that is right for you. Personally, I LOVE MAC makeup.
Apply a neutral shimmery shade to the eye lids by using an eye shadow brush and gently tapping onto the lid. The neutral shimmer highlights the eyes to make it stand out: using dark shades make eyes look smaller. The tapping helps the color to build on top of each other. You may highlight your brow bone with a shade just a tad lighter than the one used on your lids, blend using the eye shadow blending brush so the colors look soft and not separated.
Next, apply eye liner (black, dark brown, or plum work best) to the top of the lids by using small strokes and smudging together with your finger so the line doesn't look too harsh.
Last, apply mascara. Mascara really opens up the eye. I like to apply two to three coats with drying time in between to get the stand out effect.