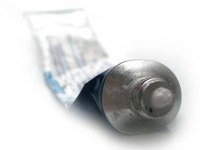 Tretinoin is a prescription medication used to treat acne by causing skin cells to turn over more rapidly than normal. It is marketed in the United States under the brand names Retin-A, Avita and Atralin. It can be a very effective way to clear up zits and pimples, but it is important to follow your doctor's instructions when using this or any other prescription medication.
Things You'll Need
Non-medicated face wash
Hand towel
Moisten your face with warm water and wash it gently with a non-medicated facial cleanser. Gentle cleansers specifically formulated for sensitive skin, such as Cetaphil, are recommended when using Tretinoin. Do not scrub your face with a wash cloth or any type of facial scrub.
Dry your face completely with a towel. Wait approximately twenty minutes to make sure your face is completely dry before moving on to Step 3.
Squeeze a small amount of Tretinoin onto your finger and apply it to the affected area using gentle strokes. If acne covers your entire face, apply the medication onto your whole face. If not, apply Tretinoin only to those areas where you have acne. Do not apply more than a pea-sized amount of the medication to your face.
Rub the medication gently into your face until it is completely absorbed and wash your hands after applying the product. Do not apply any other acne medications after applying Tretinoin.
Apply Tretinoin only one a day, preferably at night. After applying the medication, do not wash your skin again for at least one hour.
The next morning, wash your face with the same facial cleanser you used in Step 1. Dry your face and apply a lotion or sunscreen with an SPF of 15 or greater. It is important to be diligent about using a sunscreen while you are being treated with Tretinoin, because it can heighten your sensitivity to the sun.