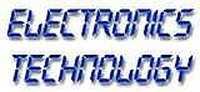 Salvaged electronics such as; MP3 players, GPS, Televisions, stereos and phones can be purchased wholesale for resell . These items can be purchased at discounts at liquidation warehouses.
Things You'll Need
Buy salvage and returned wholesale electronics and make sure you understand reselling restrictions. Find out how many new items are in the lot vs. how many salvage items and their costs.
Make sure the lot is fully manifested, before buying salvage wholesale electronics. The manifest should list the items count, names, quantities and the original retail price.
From this you should be able to tell if the electronics are national brands like, Sony, Panasonic or if they are Store brands. National brand electronics usually have higher resale value.

Learn about the overall condition of the items in the wholesale lot. The electronics may be new, returns or salvage. Buy wholesale electronics online from liquidation centers and overstock suppliers.

Visit the wholesaler locations if possible. Call a customer service representative to arrange a visit and to inspect the electronics lot for sale.