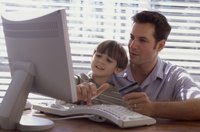 If you are no longer satisfied with your PayPal Buyer MasterCard, or no longer need the credit provided by the PayPay MasterCard, you have the right to cancel the card by calling or writing customer service. If you do cancel your PayPal MasterCard, you may lose the rewards that you built up through the credit card's rewards program.
Call Customer Service
To cancel your PayPal MasterCard, call the customer service number found on the back of the card, or call 1-866-300-6432. Follow the phone prompts to reach a customer service representative and tell the rep that you would like to cancel your PayPal credit card. If you have an outstanding balance, the rep will walk you through the steps to pay off your balance and close the card.
Write a Letter
You can also write a letter to Synchrony Bank, the PayPal MasterCard issuer, requesting that it cancel your account. The address for Synchrony Bank is included in the Terms and Conditions. To be sure Synchrony Bank received your letter, make a follow-up phone call to PayPal customer service, using 1-866-300-6432 or the number on the back of your card.