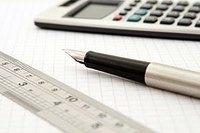 Everyone is usually so busy dealing with their problems at work that they do not often have time to help you. So what do you do when you need help from a coworker? This article list steps for getting coworkers to help you.
I'm sure you have heard the phrase "treat others as you would like to be treated". Well, forget that. You need to treat others as THEY would like to be treated. Realize that while you may not want to be buttered up or asked about the family before someone gets to the point, others may think that if you just get to the point that you are being rude. Understand who you are talking to and how they like to be addressed.
This may sound childish, but make sure you tell your coworker that you understand how difficult and time consuming the task is that you are requesting, and you apologize for taking them away from their normal work. The help you are asking for may not actually be that difficult or that time consuming, but the person doing it likes the recognition that their time is worth something and that you are concerned about taking up too much of their time.
Please and thank you are of extreme importance when asking coworkers to help you. Make sure you say more than just a generic "thank you". You can say "thank you so much, you really helped me out". Be sincere and be very appreciative.