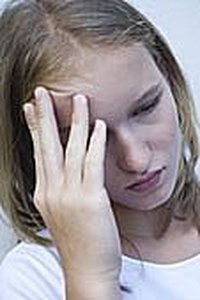 People in your life can intentionally or accidentally hurt you with their words, leaving scars that take time to heal. Words of humiliation, mockery, judgment, criticism, etc. may take their root deeply in you. Each time the memory surfaced, you find yourself angry, ashamed, bitter, and hurt. How can you heal from these hurtful words that are so deeply embedded in your mind to free yourself from perpetual bitterness? The following suggestions don't come easy but they lead you to the path to healing:
Things You'll Need
Evaluate your feelings. This step can be very hard to do especially if you are trying to avoid recalling the memory again. But this is necessary step to heal. Ask yourself why you are so deeply affected by the words being said about you and what you can do to possibly change that feeling. Understanding the reason why you feel so strongly hurt will point you to areas in your life where the words have a huge impact.

Forgive then forget. You heard this phrase a lot of times and you probably get tired of hearing it again. But do understand that this is a very powerful command, that once followed, will cause a dramatic change in your life. By holding on to the hurtful words, you are still making yourself a slave to the painful memory. Let it go by forgiving the person who said them and then forgetting the painful episode all together.
Understand the purpose. Sometimes we have to go thru painful moments in life to make us better persons. The person who said the hurtful words could be an instrument to mold you into a stronger person. Stop feeling a victim but instead go beyond the experience and use it as a force to push you higher to your life's calling.
Write a letter. Writing down what you feel and how you feel can help you out liberate from your emotional prison. Take time to journal your feelings or else write a letter addressed to the person who has wronged you with his words. You don't have to send it. Pour out all your feelings in paper and after you are done, burn it. You will be surprised how doing this can take off a major burden in you.
Stay committed to heal. Once you decided to forgive the person who said the hurtful words, there are moments when the feelings of anger and resentment will try to creep into your mind again. Do not resist them. Instead, acknowledge the thoughts then drive them fast out of your mind. Remind yourself that you are already free from them. Soon enough, they will die and you will find yourself a renewed and much stronger person; no longer hurt and bitter.

Pray for healing. God is the greatest Healer of all and there is nothing too great that He cannot give you. When your struggle seems overwhelming, humble yourself before God and ask for His grace to give you the emotional freedom you desire. He will give it to you according to your faith.