When you have a craving for fish, try lemon pepper tilapia fillets. Tilapia is a healthy source of low-calorie protein, potassium, phosphorus, vitamin B-12, niacin and selenium. It's also toxic-free and low in fat, and it cooks quickly and melds with many different favors. Lemon pepper tilapia can work for a family meal or a party. To make lemon pepper tilapia fillets, you can use either lemon juice and pepper or lemon-pepper seasoning from the spice rack.
(cavphoto)
Things You'll Need
4 tilapia fillets

3 tbsp. lemon juice

Pepper

1 lemon
4 tbsp. butter

Aluminum foil

Baking sheet
Step 1
Thaw the tilapia filets in the refrigerator for 12 to 24 hours.
cavphoto
Step 2
Remove from packaging. Preheat the oven to 375 degrees F.
cavphoto
Step 3
Coat the four fillets with 3 tbsp. of lemon juice. Grind fresh pepper over both sides of the fish. Cut one lemon into eight slices.
cavphoto
Step 4
Put a slice of butter in the center of a piece of aluminum foil. Place a fillet on top. Put two slices of lemon on the fish. Fold the sides of the foil in to cover the fish. Repeat for each fillet.
cavphoto
Step 5
Put the packets on a baking sheet and into the preheated oven. Cook for 15 to 20 minutes.
cavphoto
Step 6
Remove from packets, plate and serve the fish immediately.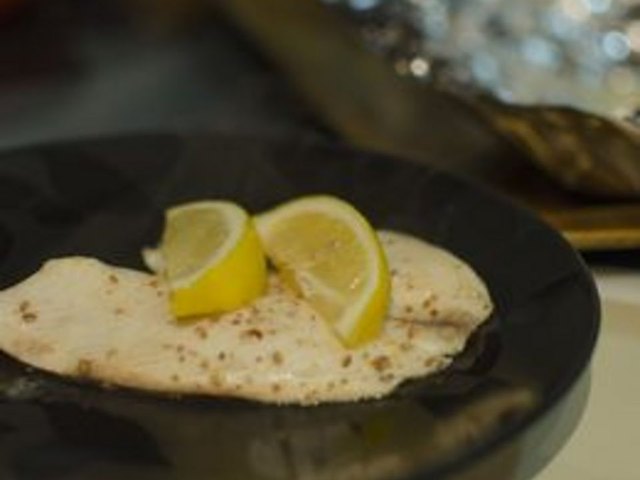 cavphoto
Promoted By Zergnet