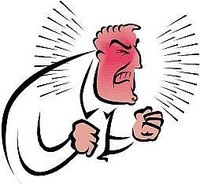 We all like to get free things. Complaining is one way to do so. You have to be vocal to get what you want. Indeed, how will people know that there is something wrong unless you point it out to them? Well, you can do so in a way that will improve your odds of getting free stuff. To keep you as a customer or at least to appease you so that you do not damage their reputation, major airlines, hotels, etc. have significant resources to compensate unhappy customers. This may take the form of vouchers for flights, upgrades to a hotel suite, free gifts, etc.
Things You'll Need
Desire to get free things
The first principle in complaining about something is that it needs to be logical. Pure logic is so much harder for others to ignore than any subjective feelings you may have. For example, it is better for you to complain about a hotel bed being too hard than about the color of the hotel's walls.
When making a complaint, be firm and sound a little outrageous. That is, don't just say that you don't like the fact that your flight was an hour late. Instead, say that you couldn't believe that the flight was late and that you lost an extremely valuable hour because you could have spent that time working or doing something-else! Don't just say that you didn't like the smell in your hotel room. Instead, say that you can't believe how awful the smell was and that you were put in that situation with a hotel of high reputation! Make it sound like you were really put off and on the verge of becoming extremely upset.
For the latter half of your complaint, tell the hotel, airline, etc. that they will lose you as a customer. Tell them that you are in their frequent flier (or other loyalty program) but will now switch to a competitor's program. Tell them that you are sick and tired of such service, and that you will tell your friends and relatives. Moreover, you will cite the name(s) of the person you are talking to in your complaint letter. That should raise some eyebrows.
In all the embellishing you do, please do not make up a story. Let me repeat, do not make up a story. That is, if your hotel room smelled, don't say that your toilet also frequently overflowed if it did not. Complain about those things that really happened. Otherwise, people will eventually be able to figure out you are a liar and it could result in some dire consequences (e.g., vindictive merchant who may want to prosecute). So, make sure you stick to the facts. But again, make it sound like the world is going to end because of your discomfort.
Because of this imperfect world we live in, you should be able to find plenty of opportunities for complaints. Keep your eye out anytime you fly or stay at a hotel. Those are prime candidates for complaints. Others might be departments stores, cruises, spas, etc. None of them want to lose customers, especially those that will make a lot of noise.