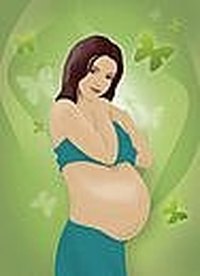 Most women that have a high blood pressure pregnancy don't have complications during pregnancy. As long as you are continually monitored during pregnancy your risks are minimal. If blood pressure worsens it can go into preeclampsia, which is a serious blood pressure condition, that happens in pregnancy; that is why it so important to be monitored.
Even though drugs are a good form of treatment for high blood pressure there are many that aren't safe during pregnancy. There are many drugs to treat high blood pressure, but if you have a high blood pressure pregnancy those with ACE inhibitors and angiotensin receptor blockers, or beta blockers have harmful side effects. They should only be given under careful consideration by the doctor. Methyldopa has been the best drug studied for pregnancy high blood pressure with the best results. These are some of the ways to treat high blood pressure and ower your blood pressure while pregnant
Women with a high blood pressure pregnancy should always get plenty of rest. Taking a nap during the day, and not get too over tired. It is not unusual for pregnant women to be on bed rest prior to delivery.
Keep all your prenatal doctor appointments, as it is so important be monitored for your high blood pressure pregnancy condition.
If you are prescribed high blood pressure medication, it is important to take them to lower your blood pressure as you are still at risk for heart attack or stroke. Your doctor will prescribe the safest medication to treat your high blood pressure. If preclampsia is left untreated it can sometimes become fatal for baby or mother.
Eat healthy foods include a variety of foods from the food pyramid, so you can get lots of vitamins and minerals in your diet. It's especially important if you're having a high blood pressure pregnancy to eat well and get all the nutrition you need. Get lots of calcium for strong bones. Women that are pregnant need 300 extra calories per day. Eat foods that are high in folic acid. It is better to eat 4-6 small meals a day to get the nutrition you need. Try not to eat too many empty calorie foods, and limit your caffeine too.
Take your prenatal vitamins as they are a great source of vitamins and minerals you don't regularly get in your diet. They give your baby the kick start they need.
Limit Salt intake. Don't add salt to foods. Many of our processed foods have salt all ready added to them. Salt will make your legs and feet swell, and your blood pressure to go up.
Monitor your weight and get plenty of exercise. Walking and swimming are good for you when pregnant and during a high blood pressure pregnancy. Monitor your weight gain, and keeping it under control will lower your blood pressure. Gaining to much weight stresses your heart and you don't need that when pregnant.
Know your limits. Don't be smoking, drinking or taking illicit drugs.