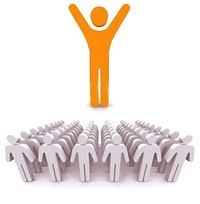 If you own a website, blog or have put up any content on the web, the first thing that comes to your mind is getting ranked high in Google search pages, through your keyword(s) or keyphrase(s). Google gets the most internet traffic, while it comes from many search engines as well. Now, lets take a look at this - - how to be on top of the Google search index pages.
Things You'll Need
Computer with internet connection
Insider knowledge on page ranking
SEO (helpful)
Some webmasters consider more importantly to pay attention on content while some on the links. In my opinion and experience over the last five years, a combination of both is best, plus "on site" optimization.
First, you should make sure your "on site" or "on page" optimization is excellent in result. You must be certain that your title, headings, tags (aka. meta tags), keyword and/or keyphrase is correct.
Your title is crucial for Google. You have to try to include your keyphrase(s) and/or keyword(s) in the title. Also, it's being advised that you must contain your keyword(s) and keyphrase(s)in the first few paragraphs, but of course your sentences must make sense.
Many opinions come to keyword density. There are SEOs' that try to have more density; while some say that excessive keywords may be harmful, since Google is very strict on spam. Personally, I think its better to play safe than regret. You will have to be careful that all important keywords are included, and at the same time they are not excessively used. A high keyword density may work better in Yahoo and MSN. Many agree that a keyword density of 5-15 percent works best.

I hope the above suggestions will help you to your internet success. Good luck.