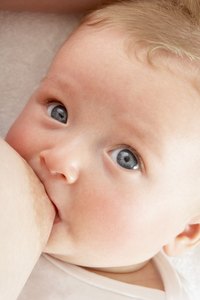 Fenugreek is an aromatic herb with a taste resembling maple syrup or licorice. It can be brewed to make a mild and flavorful tea for a variety of medicinal purposes. Some of the most common uses of fenugreek are increasing milk supply in breastfeeding mothers and controlling blood sugar, blood pressure, and cholesterol. Whole-herb fenugreek may have powerful medicinal effects; fenugreek tea delivers milder, lower doses of the herb. If you take medications for any of these conditions, you should consult a doctor before beginning regular consumption of fenugreek tea. In most cases, fenugreek tea is safe and also has a tradition of culinary use.
Purchase fenugreek seeds online or at your local health-food store. Grocery stores may not carry fenugreek seeds, unless they have an extensive natural-foods section.
Boil water and remove from heat. Steep whole fenugreek seeds in the hot water for five to 20 minutes. Use about 1 teaspoon of whole fenugreek seed per cup (8 ounces) of boiling water. Do not use ground fenugreek seed.
Pour fenugreek tea through a fine colander or strainer to remove the seeds. Drink immediately, or store in the refrigerator to drink later.
Drink fenugreek tea at least two to three times daily. Fenugreek tea can be consumed hot or cold. Sweetening is not necessary because the tea is naturally very sweet.