Mount Lemmon is a peak of the Catalina Mountains in Tucson, Arizona. With an elevation of 9,157 feet, Mt. Lemmon is a popular getaway for Arizona residents and visiting tourists, eager to enjoy a snowy winter or escape the dry heat of summer. A visit to Mount Lemmon allows visitors to experience a spectacular transformation of scenery. Saguaro cactus, pricky pear and desert flora decorate the mountain range base, with a lush forest of pine trees and unique rock formations occupying the mountain summit. Visiting Mount Lemmon is a fun experience for anyone traveling or living in southern Arizona.
Step 1
Plan a visit to Mount Lemmon. When planning a trip, ensure your car is in working order to handle steep roads and possible delays. If you're traveling in snow, put snow tires on your car, as car service is unavailable on Mount Lemmon. Pack a sweater, coat and cold weather gear, as temperatures are much lower at higher elevation. Consider bringing snacks for a picnic. Bring cash, if you plan to shop at Mt. Lemmon stores, as some do not take credit cards. Learn about construction delays before you go to avoid excessive wait times on the highway; Call (520) 749-3329 (or visit the website Mtlemmonhwy.com) for more information. Program important phone numbers into your fully-charged cell phone: Pima County Sheriff's Office Road Information Line: (520) 741-4991 and the U.S. Forest Service: (520) 749-8700.
Step 2
Get to Mount Lemmon. It will take over an hour to drive the 26 miles from the mountain base to the top of Mount Lemmon. Fill up your gas tank before heading up the mountain as there is no gas service is available at the top. From Tanque Verde Road, take the Catalina Highway (also known as the Mount Lemmon Highway) all the way to the top. Road conditions are good and the drive is a continuous climb, averaging 5% grade increase. A $5 toll fee is required of drivers who stop along the route vistas; if continuing straight to the summit, no fee is required. You have the opportunity to purchase a $20 year-round pass. If you have a 4x4, off-road vehicle and weather permits, some visitors take the back road to the summit through Oracle, Arizona on Highway 77.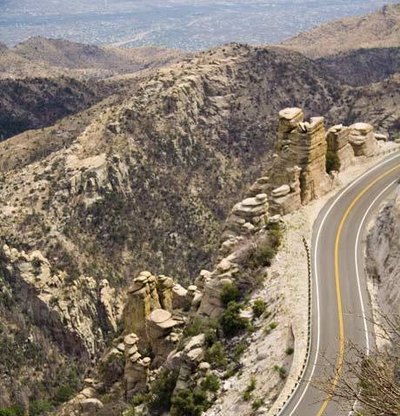 Step 3
Take photos along the drive. Enjoy spectacular overlooks along Catalina Highway, including Windy Point, a half-way stop that reveals the lush landscape transformation from desert cacti and prickly pears to rich forest, and offers views of over ten mountain ranges. Look for forest regrowth from the tragic Aspen Fire of 2003, which burned down almost 85,000 acres on Mount Lemmon.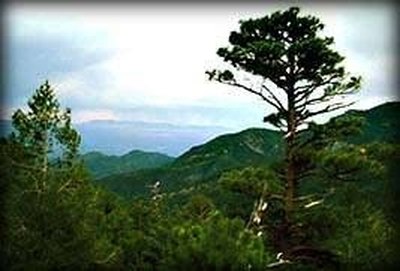 Step 4
Hike atop Mount Lemmon. Walk beneath lush pine and fir trees and enjoy cool breezes, summer shade or snowy trails, depending on the visiting season. Practice trail safety at all times and look for diverse desert and mountain animals, geology and plantlife.
Step 5
Go skiing. Enjoy an afternoon on 21 runs at Mount Lemmon Ski Valley, the USA's southernmost ski resort. Ski Valley offers lodging, ski rentals, lessons and more. For more information, contact Mount Lemmon Ski Valley: (520) 576-1400. The ski resort is open during high-season from 9am to 4pm.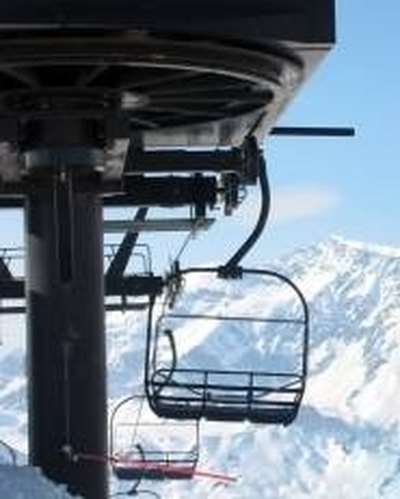 Step 6
Check out Mt. Lemmon real estate for rental and purchase. Rustic cabins with spectacular views abound. Learn about the small town of Summerhaven by popping into one of Mount Lemmon's real estate offices.
Step 7
Eat at the Mount Lemmon Cafe. A treat for every visitor, eating at this popular cafe is a must-do for any Mt. Lemmon visitor. Enjoy savory soups, swiss fondue and delectable sandwiches. Save room for dessert-- this cafe is wildly popular for its pie varieties. The rhubarb-strawberry and sour cherry pies are especially delicious.