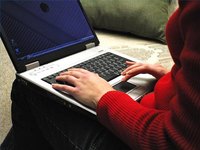 Online investing is a good way to teach young adults about financial strategies and techniques. There are many free tools available, including those developed by organizations such as the Securities and Exchange Commission, to help teach valuable lessons that will last a lifetime. Here are resources for teaching your teens about online investing.
The Monetta Young Investor Fund is designed to help teens develop basic investing skills. Teens and their parents can open a mutual fund with a $250 minimum deposit and set up an automatic payment plan. Teens can monitor their account online to track progress. The site also has financial kits, educational investing games and a quarterly newsletter to promote financial literacy (see Resources below).
The Columbia Fund is designed for young investors. It's a mutual fund that teens can mange online. They also have access to investing tools to help save for long-term goals like college (see Resources below).
The Securities Industry Association offers simulation activities for young investors. They are given $100,000 of hypothetical money to build an online portfolio. This helps teens learn concepts that will help them when investing real money (see Resources below).
The U.S. Securities and Exchange Commission has designed a website devoted to teaching teens about investing. They have interactive quizzes, such as "Test your Money Smarts," designed to teach teens about investing goals and strategies (see Resources below).
Check out the U.S. Treasury's Page for Kids. This allows teens to learn about investing vehicles such as savings bonds. They also have access to inflation calculators (see Resources below).