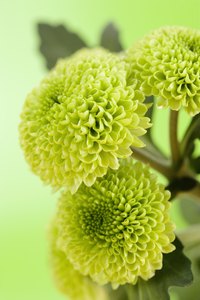 When you've spent a lot of time making your garden beautiful, the last thing you want is pesky insects and weeds making a mess of things. Get rid of unwanted visitors in the garden using ordinary baking soda. A few simple tricks can keep your garden looking picture-perfect.
Make your own organic pesticide by combining 1 teaspoon baking soda and 1/3 cup cooking oil. From this mixture, measure 2 teaspoons to combine with 1 cup water. Fill a plant sprayer with the mixture and use to kill aphids, spider mites and white flies.
Use baking soda to keep grass and weeds from growing in sidewalk cracks. Sprinkle it on the cement and sweep it into the cracks. This little trick also works well on moss growing in patio bricks.
Make a 50/50 combination of flour and baking soda, and dust it over plants that are being attacked by cabbage worms. As they chew on the leaves, they will ingest the baking soda and flour, then die within a day or so.