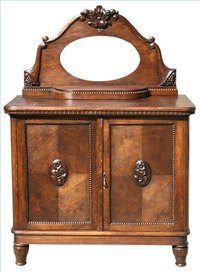 Most people lack the expertise to price antiques, collectibles and art work necessary for a profitable estate sale. Consider hiring a professional appraisal company instead.
Call a few estate sale companies and ask for the names and phone numbers of a least three previous clients. Call each client and ask how satisfied they were with the results of their sales. Was the company professional? Did they provide security to protect against price switching and theft? Was their commission structure fair? Did they effectively advertise the sale? How did they handle leftover merchandise?
Interview a few estate sale company representatives by having them walk thorough your property and detail exactly what they plan to do. Ask if they have a following of clients who regularly attend their sales. Find out what they charge and ask to inspect the contract they will use. Ask to see their appraisal or auctioneer's license.
Take inventory of the estate. Remove any items you plan to keep from the property. Your appraiser will then instruct you not to disturb or try to clean anything you expect to sell. Let the professional decide on the value of the pieces. Sometimes even cleaning an item can lessen its worth.
Make sure your sale is well-advertised. Insist that ads are placed in popular local and regional newspapers over a two- to three-week period before the sale. See that the date, time and location of your sale is correctly stated. Make sure the ad includes the description of a few choice pieces that will be available. Ask that additional ads be placed on craigslist and even on the radio if the cost can be justified by the value of the estate.
Let the estate sale company price your merchandise and stage your property for maximum profit. A skilled organization will display your estate to its maximum advantage. Expect to pay between 25 percent and 50 percent in commission for a well-run, profitable estate sale.