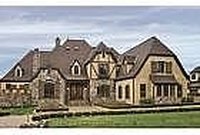 Anyone who has ever fantasized about living the American Dream knows that homeownership makes up a major part of that dream. Although it is true that a home is the equivalent of major financial investment, the purpose that it serves is far greater than its monetary value. Owning a home means owning piece of mind. It's knowing that you control the asset. You're the landlord, tenant, interior designer, property manager, and head of maintenance of a property that carries a deed in your name. It has additional amenities such as a study, library and guest room attached to it; and it provides the type of security that you generally don't find in other living spaces. What's more, you can pass it on to your adult children, and they can eventually pass it on to theirs. While owning a home may be a joyful experience, figuring out a way to buy it can be quite taxing. For many home buyers, limited cash reserves prove to be the major obstacle. Their solution? Buy a home directly from a bank for pennies on the dollar.
Things You'll Need
Directory of REO banks
List of REO properties
Relaible tarnsportation
Pennies on the Dollar - Why would a bank sell a home that it owns for far less money than it's worth? When a bank forecloses on a mortgage and takes back a homeowner's property, it tries to recover a portion of its potential financial loss by selling it at a home auction. If the property does not get sold at auction, the bank then gains ownership. This type of ownership is referred to as an REO, which stands for Real Estate Owned. In most cases, banks do not want to own REO properties, and eagerly want to get rid of them for two important reasons. First, an empty property brings in no annual revenue. Therefore, the property becomes a non-producing asset, and ends up as nothing more than an attractive building sitting on a piece of land. Second, a property that doesn't produce income cannot pay the required insurance and real estate taxes, which means that if the property doesn't pay then the bank pays. Reasonably so, banks want to sell these properties as quickly as possible; even if it ultimately means taking a hefty loss. A little of something is better than a little of nothing.
Determine Your Desired Equity Position - Your very first step is to determine how much equity you would like to control after the purchase. This is crucial because the more equity you control, the less balance you'll be obligated to pay, and the more home you will subsequently own. For example, if you were to find a nice home that was valued at $160,000 and purchased it for $60.000; you would own the home with $100,000 worth of equity. This means that the balance left for you to pay would be $60,000. What's even better is that you would own more than you owe on it. Now, who do you know would love to purchase a home with a 60% discount? If you answered "you", then you have joined the ranks of millions of other potential buyers who are currently looking for bargains on beautiful homes. It's possible to purchase such homes from banks at such deep discounts. It's not easy, but it's possible. In any case, before you begin your REO home search, make sure to first decide how much equity you would like to control prior to your purchase.
Locate Beautiful Homes - How would you go about locating these homes? The most obvious answer is through real estate brokers. Many brokers have relationships with banks, and provide REO broker services as their main source of business. Once the bank has secured the home, they will proceed to listing it with the broker on the MLS (Multiple Listing Service). The REO listing broker will normally use phrases, in the MLS property description, like "bank owned", "corporate owned", "lender owned", "sold as-is", or "no warranties". It's important to note that REO homes listed with a broker tend to be priced higher than homes that are not listed, which will generally lower its bargain potential. Be aware of this if you decide to use a realty service to locate these home bargains. Another great way to locate REO homes is directly through the banks. When contacting the banks, you will need to speak with a representative in the REO or asset management department to request an inventory list of their bank-owned properties. You can locate many of these banks online using a Google search. Better still, Bigger Pockets has a complete directory of REO banks nationwide at http://www.biggerpockets.com/bank-reo.html.

Determine Potential Bargains - When searching through your inventory list, you will want to target several homes that are potentially the best bargains. You will then drive by, and take look at each one. Some homes will have bank notices posted on the front door giving specific details of the homes current status. You may also come across realty "for sale" signs, which will indicate that the properties are listed with a broker. Once you have decided on the best bargains, go through each of them one at a time. Starting with your first one, you will need to determine how much of a bargain it really is. You'll want to take into account such items as its current condition, comparable sales, and estimated repair costs. You will also need to include any fees and costs incurred during the foreclosure process, and any attached liens. All of this is public information that you can research online through the county clerk's office, and through your local real estate broker. These items will help during the negotiation stage with the bank. As a rule, banks will not freely release properties cheaply, and will demand the highest price for them. Therefore, it's very important to do your research to place yourself in the best possible bargaining position.
Make an Offer - Now, you are ready to make your offer to the bank. Again, this is something that you can either do yourself, or through a broker. If you're confident in your negotiation skills, you may wish to do so on your own. Otherwise, you might be better off letting a real estate broker do the negotiating for you. You should only begin this step after you have completed your due diligence or property research. Before making an offer, you will want to possess the following:
Proof of funds or pre-approval letter Inspection reports Appraisal reports Estimated repair costs Purchase and Sales Contract
Normally, there is no face-to-face contact or dialogue via telephone. The communication is usually through facsimile with the bank. If your offer is accepted, you will receive a fax from the bank to that effect. If the bank rejects your offer, it will either come as a full rejection or a rejection with a counter offer. With a counter offer, the bank has rejected your previous offer, but is still willing to negotiate with a new offer of its own. It is solely your decision what you wish to do at that point. You are allowed to reject the bank's counter offer, and make a counter offer back to the bank. The key is to keep making offers until you receive a counter offer that you can live with. Keep in mind that banks want the best price for their properties. Likewise, your aim is to also get the best price, so do not be intimidated by rejections and counter offers.
Close the Deal - Once you and the bank have reached an agreement, you must have it writing. By law, all real estate transactions must be put in writing in order for them to be enforceable. If there is no written agreement and a problem arises, the agreement will be void, which will result in monetary damages for possibly both parties involved. It is strongly advised that you hire the services of either a realtor or real estate attorney to assist you with the purchase agreement. The agreement should make closing of the deal contingent upon a full title search conducted by a title company or attorney. A title search is extremely important, and is absolutely necessary in a home purchase. Its purpose is to substantiate who owns the property. Property titles are transferred whenever the ownership of a property changes. A deed is used to transfer the title. The agreement should also allow for a professional inspection of the property before closing the deal.