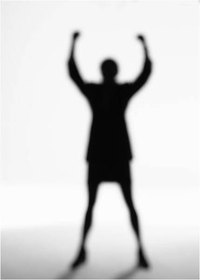 It's easy to see physical scars and wounds. You can see if they are old or new, or whether the wounds need to be stitched by a doctor or if a Band-Aid will suffice. But emotional wounds and scars are not as easy to detect. Some emotional scars and wounds are in desperate need of treatment but have been ignored for years. Ignoring these types of scars and wounds may result in serious psychological damage. It is important to not only recognize when you have emotional wounds but also know what is needed to heal the hurt.
Recognition of emotional scars and wounds is necessary and sometimes difficult. Some people who have experienced a great loss, survived a disaster or have gotten out of an abusive or dysfunctional relationship may focus on stabilizing their external environment by acting as if nothing ever happened. Others may suffer post-traumatic stress and relive the loss or abuse repeatedly in their minds. Recognizing the emotional pain means being able to accurately define or describe your feelings related to the event or situation, even if there are feelings of numbness. Emotional pain can be defined as feeling hopeless, lacking trust, guilt, resentment, anger, sadness or feeling nothing at all. It can also mean feeling unlike yourself or feeling as if you don't know who you are anymore with loss of self esteem, passion and confidence.
Many people feel that time is the answer to healing emotional wounds and scars. In reality, the next step after recognition of an emotional hurt is to find out what are the root causes of the emotional scars. There are many reasons that people can be emotionally hurt. Many stem from bad situations or living in dysfunctional environments during childhood. Others result from some type of traumatic incident such as a disaster, a divorce, death of a loved one, rape, abuse, loss of a child, job or house or being neglected. Think about the situation that triggers the negative feelings. Ask yourself what bothers you the most about the situation or incident. Is it the way that the situation was handled or not handled? Is it mostly the shock of it happening?
Once you have defined and described your feelings, its time to acknowledge, release and let go. Get into a quiet place, close your eyes, take deep breaths, invision yourself literally flying over the situation or circumstance and leave it behind. Acknowledge in your mind that the situation, circumstance or event has taken place. Acknowledge the portions of the situation or circumstance that you have no control over. Tell yourself out loud "I will rise above this," "I'm still here," "It's going to be okay," "I'm going to be okay," "This was a negative situation in my life but it does not define who I am and I will not let it destroy me," and "I admit that I am hurting because of what happened, but I am releasing and letting go of my pain."
Repeat the meditation as many times as you need, for as long as you need to. Write down your feelings in a journal, join a support group and give yourself time to heal. Allow yourself to relfect on the positive ways the situation has helped you grow. Write down what you have learned and focus on the positive ways you have grown or matured mentally.
Write down positive affirmations. Put them on sticky notes or write them down some where you can visually see the words. Talk with a professional counselor, psychologist or therapist.