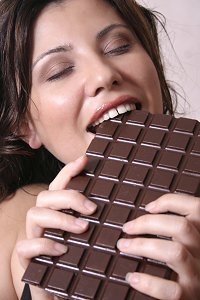 A fast is when you go a certain period of time without consuming solid foods. Although a 10-day fast may sound unhealthy, doctors have proven nonbelievers wrong. A fast is good for rapid weight loss, a much needed break for the digestive system, and can also make someone look 10 years younger.
Things You'll Need
Take your vitamins when you wake up everyday, with either a cup of coffee or fresh squeezed juice. Vitamins are crucial to staying afloat during this 10-day fast because by day 4 your energy will begin to dwindle.
Drink fresh-squeezed fruit juice for breakfast. Take an apple, strawberries and an orange, then put them through a juicer. Be generous with your serving; breakfast is the most important meal of the day and should be the largest, as well. You may not add sugar. For this 10-day period every single one of your meals will be juiced.
Do not exercise while on this 10-day fast. Your energy is scarce and will leave you exhausted and weak much sooner if you continue to exercise. For once in your life, the healthiest choice is to not exercise.
Sleep at least eight hours. During this fast it is a necessity for you to get a minimum eight hours of sleep. It is not uncommon to sleep for nine or 10 hours, so go to bed a few hours earlier at night to avoid being late for work the next day.
When your 10-day fast is completed do not indulge in solid food just yet. You will get get sick, otherwise, so for a few days or so after your fast is over you will have to eat soup, then introduce cooked vegetables, then fruit and other solids.