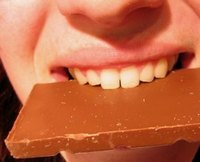 You were plugging away at this diet thing. You journaled every bite, stocked the kitchen with healthy foods and actually started enjoying salad. Then it happened. A holiday rolled around, you spent the day at the state fair, or you found yourself stressed out, depressed angry or way too tired. Whatever the cause, you fell off the old diet wagon. That doesn't mean you should admit defeat! This is a lifestyle change; it is going to take time. Pick yourself up, shake off the dust and get back on the wagon.
Mix it up a bit. One common reason for relapse is your weight loss routine has become too, well, routine! Go shopping at a different store or a farmers market and bring home some different appealing yet healthy food. Take a new exercise class. Find a new walking route. Make it new and interesting again.
Learn from it. Sit in a quiet place, all by yourself and write in your journal or simply contemplate what caused you to have this relapse. Is it a situation that will likely arise again? Plan detours or escape routes now so that the next time a similar circumstance occurs you will be ready to tackle it.
Take your measurements. Sometimes people go off diets because the scale is not budging. Why put in all the effort if it isn't doing any good? By taking body measurements periodically you might be happily surprised to see that you are actually getting smaller in all the right places. Make sure you log your measurements for future comparison.
Find support. Enlist your spouse, friend or family member to hold you accountable and encourage you. Be careful, though, as sometimes those closest to you have been your enablers in the past. Because they love you, it can be difficult for them to call you out when you are straying from your plan. If that's the case, seek a weight loss support group.
Reward yourself. If you feel like your final goal is too far away to even think about, it will be easy to throw in the towel. Instead, set smaller goals and reward yourself when you reach them. Make the reward something good that you wouldn't normally do for yourself, as long as it is not food.