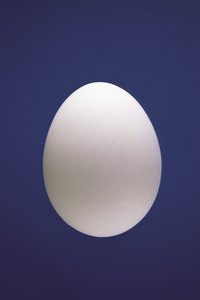 An egg white facial mask is a natural alternative to harsh acne treatments. It's cheap, effective and you probably have most of the ingredients in your pantry. Applying an egg white facial mask will shrink the pores, which keeps out dirt, lowering the chance for pimples to erupt.
Things You'll Need
Egg whites
Witch hazel
Lemon juice
Separate the white of an egg from the yolk.
Beat the egg white until stiff with a whisk in a small bowl.
Add a few drops of witch hazel and a few drops of lemon juice to the egg whites. Stir thoroughly.
Apply the egg white mixture to the face. Let it sit for about 15 minutes. Rinse thoroughly with warm water.