Start a travel club and share tried and true travel tips with prospective travelers. Gain travel information from other members, and share ideas on saving money, vacationing in a new location or group travel. Follow these tips to start a travel club of your own, start planning your own itineraries or simply enjoy living vicariously through others.
Step 1
Seek out family and friends who enjoy travel, and establish a travel club of your own. Start by creating a list of people you know who love to travel, or maybe just hope to travel sometime in the near future. Ask each of them to suggest one additional person, preferably someone you don't know, who may be added to the initial list. Plan to serve as moderator of your group, or to hold an election for a moderator by the group members. Decide whether or not to charge club dues. This money can be collected to purchase light refreshments for each meeting or to save for future undetermined use. Should you opt to collect dues, your club will need a treasurer as well.
Step 2
Decide how often and where your club will meet. Book stores, libraries or coffee shops often invite clubs to hold their meetings in their facilities. Meetings may be held in the moderator's or a club member's home and may even meet at various locations throughout the year. Plan ahead of time what sort of topic will be discussed or explored at each meeting. Provide members with an itinerary that outlines the topics for upcoming meetings.
Step 3
Invite travel professionals from your community to speak at one or more of your meetings. Ask people who may have visited interesting locations to speak to your club about their travels. These guest speakers help keep club morale high and serve as diversions from the same people running meetings from week to week.
Step 4
Plan a trip or excursion as part of your travel club. Some travel clubs actually plan a long distance trip for all members to take together. If something like this isn't of interest or in everyone's budget, plan a visit to a local attraction or plan a day trip to a nearby city. Keep the mood of the travel club lighthearted and fun. Include games on occasion. Bring a couple of suitcases to a meeting, as well as several piles of unfolded laundry and some toiletries. Time each club member as they pack each suitcase, and judge them on their ability to pack promptly and efficiently.Keep a large map handy at your travel club meetings. Before the close of each meeting, blindfold a member and ask him to touch a place on the map. He is then responsible for sharing some information about that particular location at the next travel club meeting.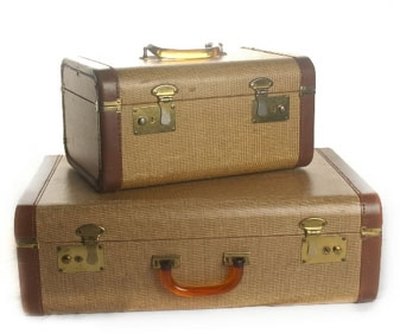 Step 5
Ask local travel agencies if you can post notices about your travel club meetings. New blood and ideas constantly joining the group will certainly keep the interest and appeal of your travel club alive.