Apple Computer's iWeb program, part of the iLife suite of applications, really is designed for personal blogging, but it will work for simple website design, too. Dreamweaver is the top-of-the-line website design program, but it's far too difficult to use for many people. iWeb simplifies everything. It works well with Apple's Pages program and iPhoto as well as with higher-end programs such as Adobe Photoshop.To get started with iWeb, just start playing around.
(Apple, Shawn M. Tomlinson, Gary Ziroli)
Things You'll Need
Apple Macintosh computer

iLife '06 or '08
Adobe Photoshop (optional)
Step 1
Decide what kind of website you want to make. iWeb has a variety of templates to get you started, but it also provides blank page templates in each theme. If you need a small website for a business, choose a simple background or one appropriate to the business. For a personal website, you can be more playful.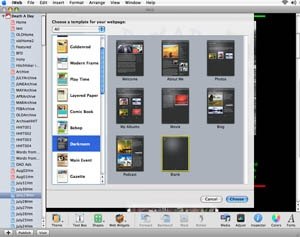 Step 2
Write everything you need except headlines or subheads in Pages or TextEdit. The reason is that it is easier to edit and spell check in a word processing program.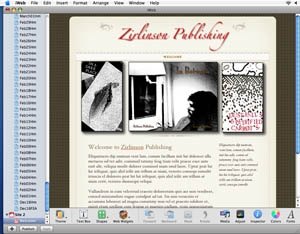 Step 3
Format all photos in Photoshop or another photo manipulation program. Make sure the photos are in 72 dots per inch resolution. Any higher resolution will be lost on most computer screens and will make the website pages load slower.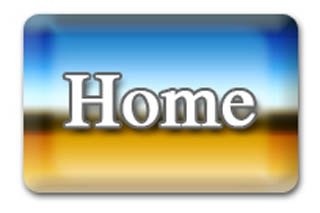 Step 4
Start dragging photos into the page on iWeb. You can resize them there. You can drag photos from the desktop, from a folder or directly from Photoshop or Pages. Use the Inspector popup's graphics pane to add shadows, borders or other effects.

Step 5
Copy and paste text from the word processing program. You can format it in iWeb. If you use Pages, formatting will stay with the text in iWeb.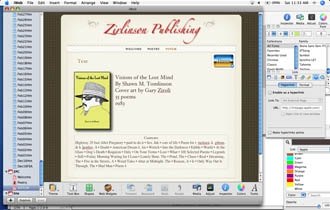 Step 6
Add buttons to navigate to other web pages. You can do this using iWeb's object tool or you can design custom buttons in Photoshop and bring them in by dragging. To activate buttons, go to the Inspector's Link Inspector pane. Here you can direct each piece of text or object to take the user to another page of your website or to an external website.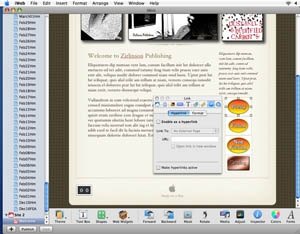 Step 7
Add a hit counter and publish to a folder to see what the website will look like or directly to the Web. If you are uploading to Apple's MobileMe host, you can add a hit counter and Google advertisements. You also can upload to a different host via a standard FTP program like Fetch, but not every function works without going through Apple's host.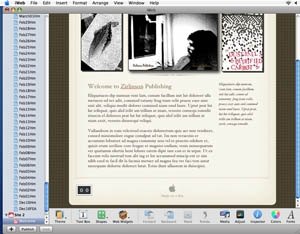 Tips & Warnings
Archive your website pages. Because iWeb is a low-end program, it doesn't allow you to save website pages off to a PDF or other format, so archiving is a good idea. You can do this by going to the Finder>Admin>Library>Application Support>iWeb. In the iWeb folder you will find a file called "Domain." Everything you have done in iWeb is saved here. Archive this file to a CD, DVD or external hard drive in an archive file. This will keep a backup of your domain up to the date you made the archive. If you need to make major changes to your website, you will need to make a new backup.
iWeb is designed as a personal blog website maker. You can only make changes to an existing website from the same Mac you built the site on. If you need to change it to a different Mac, you must follow the steps in "Tips" above to copy the Domain file.
Promoted By Zergnet