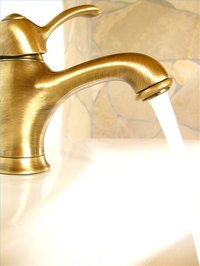 Health and beauty products are a multi-million dollar industry. Both men and women spend hundreds, if not thousands, of dollars every year trying to keep their skin healthy and youthful. Most commercial beauty products are full of chemicals and oils that might actually be damaging to your skin. A much better alternative is to make your own products at home. Facial scrubs are a popular beauty product and can be made at home with a few ingredients and just a little time.
Things You'll Need
Sugar
Honey
Olive oil
Milk
Lemon juice
Ground almonds
Dried lemon peel
Dry oatmeal
Determine your skin type. The kind of facial scrub you should use is dependent on whether you have dry, oily or normal skin.
Combine a small amount of sugar, lemon juice, honey and olive oil in a small bowl. Stir them to combine, and store in a small jar with a lid. This scrub is best suited for people with normal to dry skin.
Mix together a handful of ground almonds in a bowl with a 1/4 cup of dry oatmeal and two or three strips of dried lemon peel. Add enough milk to the mixture to make a paste and store covered in the refrigerator. This mixture is well suited for oily skin, as the oatmeal will help to absorb the extra oil.
Use your facial scrubs at least once per day to keep your skin healthy and clear. These scrubs also work well while you are showering, since the hot water will help to open your pores and allow you to scrub out any impurities.
Combine a little of your scrub with your favorite soap or body wash for an all-over body scrub. These facial scrubs help to remove any dry, dead skin from your body.