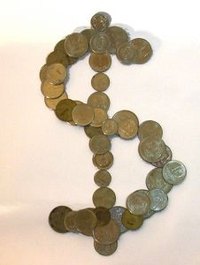 Compare U.S. banks to find the one which suits your individual needs. The same bank that offers you the best checking account options may not be the best bank to fit your savings account, loan or mortgage requirements. Comparison shopping will help you find banks with the best interest rates on checking accounts, savings accounts and certificates of deposit (CD). It's also a smart way to find the lowest fees associated with accounts. Not all banks are created equal and only by comparison shopping will you find the one that works for you.
Write down a list of features you need in a bank. For example, it may be important for you to have a bank with a local and convenient branch. If online banking is important to you, you will want to find a bank which does not charge for online banking or related transactions.
Compare the services you need that may carry fees. Travelers and people on the go may need a bank with low or no ATM fees. Consumers who write a lot of paper checks will want a bank with a checking account that does not limit the number of checks written each month before a fee is incurred.
Create another list of features you would like to have in a bank. Does the bank offer free checks with a checking account or a no minimum balance? Also consider the type of interest rates that are available. Some banks will give you better rates and services if you have more than one type of account with them, have direct deposit or make automatic payments to a mortgage that you have with their bank.
Use an objective bank comparison tool like Bankrate.com to compare banks, interest rates, bank offers CD rates, checking and savings accounts, mortgage rates and credit cards. Another place to find information about local banks and compare services is Banks.com.
Consider alternatives to traditional banking if no bank services meet your needs or budget. Paying bills may be done securely with money orders or a debit card from an e-commerce payment service. Other options may include the local credit union or choose a local bank.