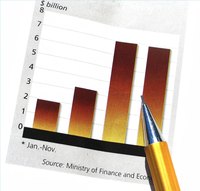 Accounting technicians are responsible for various aspects of finances; this includes but is not limited to: compiling and submitting tax returns, budgeting, accounts payable, accounts receivable, and proficiency in accounting software, such as QuickBooks. Accounting technicians often assist certified accountants by performing bookkeeping and administrative duties. The more experienced accounting technicians may be entrusted with greater responsibilities such as financial audits, budget analyses and managerial tasks. Compiling a list of conversational interview questions will create a relaxing atmosphere and help you to pinpoint their strengths and weakness. When interviewing technicians seek out accounting technicians with experience in the field of finance; this includes economics, accounting principles, business management and administration. Asking the right questions when interviewing for an accounting technician is essential to hiring the best candidate—this is most advantageous for the employer. Read the accounting technicians interview questions below to get an idea of what interview questions to ask.
Compile a list of interview questions that are thought provoking and engaging. All interview questions should be used to determine the accounting technician's skill level, financial expertise and to get an idea of how he handles stressful situations, such as deadlines for extensive budget planning and other accounting tasks.
Focus your accounting technician interview questions on the job description—if you need administrative tasks completed be sure to find out what experience the interviewee has in the area of administration.
Steer clear of asking questions that are close-ended, allowing for a limited response—focus on more open-ended questions that require the interviewee to engage in a more conversational tone.
Ask about the economy. A great topic of conversation to set the tone for a good interview is to ask the potential candidate about her feelings about the economy. A good accounting technician will be informed about the financial world around her.
Inquire about some of the accountant technician's educational goals and ambitions. Knowing about the goals of a potential employee is necessary for the future production of any company or business.
Ask about accounting software proficiency in applications such as QuickBooks. Since the accounting technician will be required to use accounting software it is important that they have some understanding, if not expertise, working with QuickBooks.