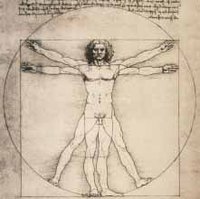 You've had a vasectomy and are now healing. Within a few days, you should be feeling great. The key to healing properly from a vasectomy is to take proper care of yourself. Resting and healing now means you'll be up that much faster. Follow these steps to learn the self care necessary for you to heal properly from your vasectomy.
Things You'll Need
Bags of frozen peas (3)
Jock straps (2)
Pain medications
Wear supportive underwear (not boxer shorts) and a jock strap home from your vasectomy procedure. Don't let your testicles hang. The pulling will put pressure on them--you want to keep them supported.
Rest for the entire day of your procedure. Hopefully it was scheduled on a Thursday or Friday so that you have the weekend to recover. If you work a manual labor job, you will definitely need that time to heal.
Take your pain medication. Your doctor may give you a short term supply of pain medicine to help with the initial discomfort. As soon as you get your medicine from the pharmacy, take one. For the first 24 hours after your vasectomy, do not let time elapse between doses. By the next day or two, you should only need pain medication (even if it's something as simple as an ibuprofen) infrequently.
Stay hydrated. Make sure to drink lots of fluids so that you are properly hydrated. A hydrated body heals faster. Do not drink alcohol.
Eat--give your body the energy it needs to heal. Eat healthy foods that nourish your body.
Keep the area iced. Get at least three bags of frozen peas and keep them in the freezer. Take one out at a time and apply it to the area over your testicles. The small granules of the peas contour gently around the testes, resulting in better comfort for you. Keep three bags so that you always have one perfectly frozen, one on its way to freezing and one on your testicles.
Continue the support. For at least one or two weeks after the vasectomy, wear close fitting underwear and your jock strap. You should have two jock straps because you'll have it on all day and night and it will get stinky or dirty. Having two straps allows you to wash one and dry it while still wearing the other.
Be aware of the signs of infection, such as pain (beyond the normal discomfort) and fever. If you have any signs of an infection, contact your doctor immediately.
Get ready to be your normal self again. Within a few days, the discomfort will fade and you'll feel great. There will be no change in your sexual health or function, so enjoy yourself.