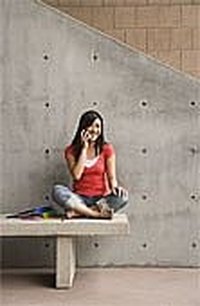 4-1-1 is the nationwide directory on your phone that gives you instant access to telephone numbers or addresses as long as you have a phone and a signal. Unfortunately, 4-1-1 can cost anywhere from $1-$2 per call, which can get pricey if you frequently find yourself in the need of information on-the-go.
Things You'll Need
Telephone (Land or cell)
Connection to an outside line
4-1-1 (like 9-1-1 or 2-1-1) can be dialed from any phone.
Dial the following FREE phone numbers: 1(800)FREE-411 which is 1(800)373-3411 or 1(800)goog-411 which is 1(800)4664-411.
Listen to a brief advertisement then speak the name of the city and state in which you are searching.
Speak the name of the business or the individual that you are searching for.
Write down the phone number that is given to you over the phone.