Step into any makeup boutique or drug store beauty aisle and you will be overwhelmed with a barrage of makeup brushes. Which brush goes with which product? How do you use them? Here is a usage guide to a standard set of brushes.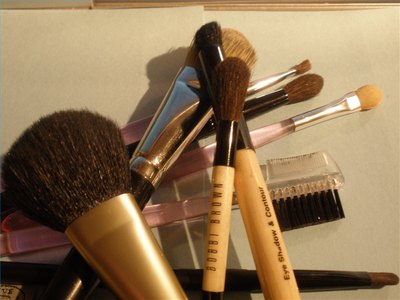 Step 1
Foundation brush. With cream or powder foundation, a foundation brush is key. It gives better and more natural blending than a sponge, and also allows for better control. Look for one with a relatively flat, dense head about an inch wide. Rub the brush in the foundation and dot over your T-zone, then blend outwards for even coverage. "Blending" means brushing in wide circles while "pulling" the makeup out.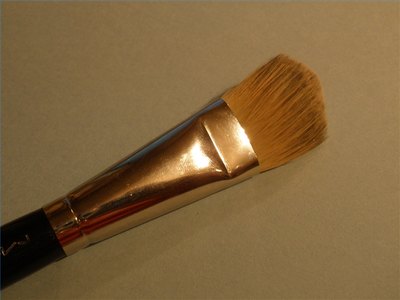 Step 2
Blush brush. A light touch and an excellent brush is absolutely necessary with blush. The blush pictured here, called a "dome brush," is the ideal shape. The larger the dome, the better the brush, because it makes a more natural sweep on your cheek. Dotting your brush into your blush, smile and sweep the apples of your cheeks for a natural glow.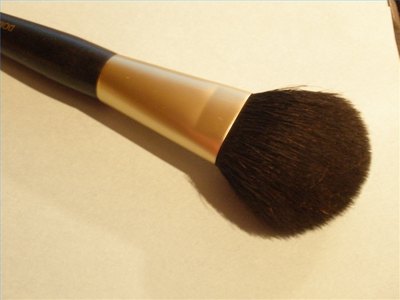 Step 3
Brow brush. This stiff, spiral and wiry brush is used to catch the hard-to-move hairs of your eyebrows. Brush upward, pluck any stray hairs below, fill in with eyebrow pencil and brush along the line of the arch.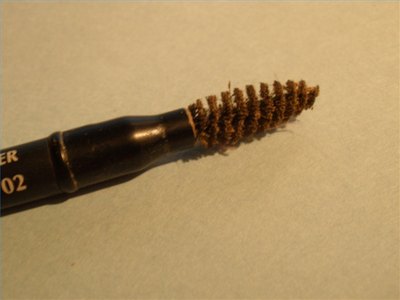 Step 4
Crease brush. The slightly flared shape of this brush makes it ideal for filling in the crease of your eye with shadow. Not used for a fine line but rather for shading, use an eyeshadow a few shades darker than the one on your lid to give your eyes excellent contrast and deeper, more powerful color.
Step 5
Lid brush. These come in either flat-head or a rounded-head styles. The brush should be about 1/2 an inch wide and very flat. The flat-head brush is excellent for a very fine eyeliner brush, while the round-head can give a more blended line. Both give excellent shadow coverage for the lid.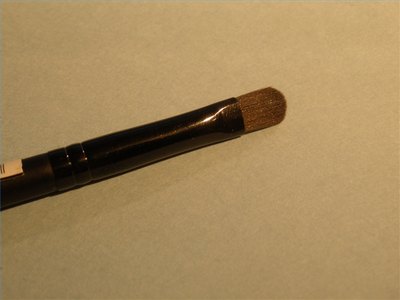 Step 6
Kohl blender: With a good eyeliner Kohl pencil, you also need a stiff, conical foam blending brush. Run it over the line and the color will blend out--and as a bonus, any stray marks will fade in.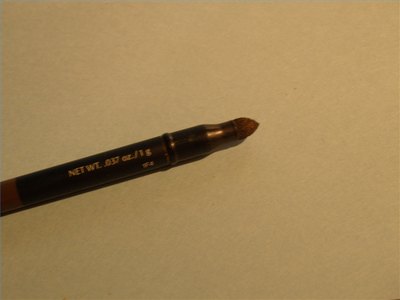 Step 7
Concealer brush. If you have a blemish or dark circles that you would prefer be covered up, apply your concealer after your foundation. It helps it set and blend better. Use a double-ended brush like the one pictured; one flat end can apply a greater amount of product, and the other, fluffier end can blend it into your makeup perfectly.