Ribbon or fabric bows are great decorative accents for holiday treetops, wreaths, gift packages, mantles and floral bouquets. It normally takes up to 5 yards of fabric to tie a medium sized bow. Where you choose to use the bow will determine just how much fabric should be used. The larger the item being decorated, the wider and longer the ribbon should be, and the bow may have many loops. Smaller packages might require thinner widths, shorter lengths, and only two loops. Most sources agree that heavier fabrics, like velvet, are unwieldy for inexperienced hands. Satin ribbon is considered better to begin with because it costs less and is very easy to manage. Professional decorators and designers prefer wired ribbon that holds its shape better, rarely gets crushed, and can easily be fashioned into perfect bows after being twisted into different forms.
Things You'll Need
1 yard of 2 1/4 inch-wide satin ribbon
12 inches of floral or craft wire in any color (20-to 24 gauge wire)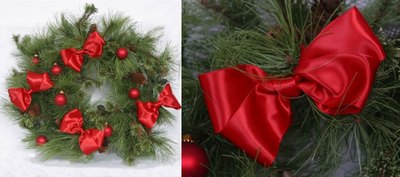 Step 1
Take your ribbon and wrap it twice around your hand. It should be about 8 inches long. The excess ribbon will be the "rear" of the bow.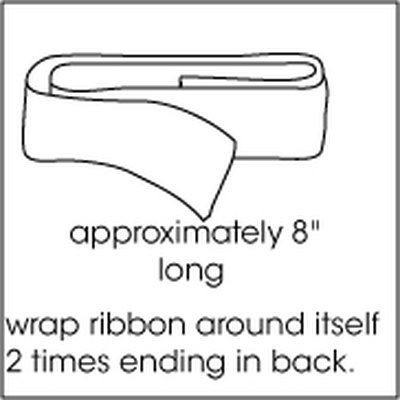 Step 2
Fasten a clothespin to the center of the fabric that you rolled around your hand to keep the folds secure.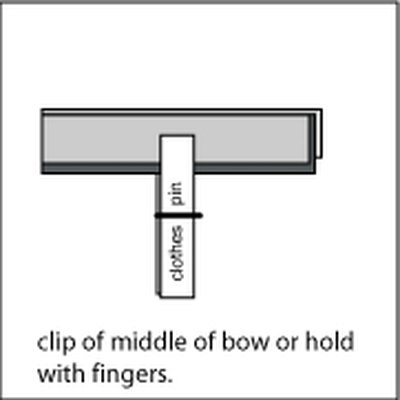 Step 3
Twist the wire around the middle where the clothespin was. Twist the ends several times to make sure that it remains tight.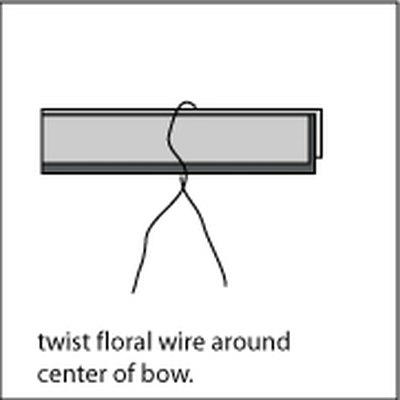 Step 4
Pull apart the loops that have now formed on either side of the wire to separate them. There should be at least two on each side.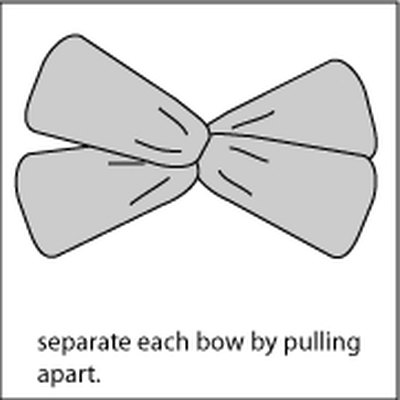 Step 5
Take the excess ribbon that was left at the end when you rolled the ribbon around your hand (in step one) and grasp it in your fingers. Wrap it around the center over the wire and then twist the wire around it behind the bow. Trim the excess ribbon as close to the wire as you can. Use the remaining wire to secure the bow onto a wreath or tree.