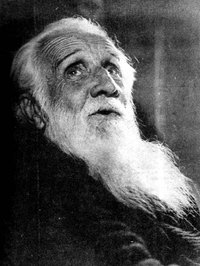 While it may seem like the act of shaving a long beard off is quite a hassle, most of the difficulty is probably psychological. If you've grown a truly long beard then it's probably taken years of your life and you've most likely grown quite accustomed to the beard. You'll be amazed, of course, at how different you'll feel right after you shave. But, the truth is that the actual process of shaving the beard is simple and painless if you go about it in the correct fashion.
Things You'll Need
Good razor
Mirror
Scissors
Shaving cream
Electric beard trimmer
Aftershave (optional)
Trim the beard first. Before you do anything else, take a pair of scissors and, using a mirror to help you see what you're doing, trim the beard as close to your face as possible. For best results, trim the beard down to no more than half an inch in length.
Use the electric beard trimmer. Use this to trim the beard even closer to your face than you could get it with the scissors. At the end of trimming with the electric beard trimmer, you should have your beard down to just a thick, longish stubble.
Soak your beard and face in hot water. Splashing hot water on your face and beard will soften the hairs and make them easier to shave while also protecting your skin against painful irritation and ingrown hairs.
Apply shaving cream to your face liberally. Your should coat your face at least 1/4 inch thick with shaving cream before you begin to shave. Shave as you normally would.
Check for any spots you've missed. Since you've been growing a long beard, you might be a little rusty when it comes to shaving, so take a moment and check to make sure you did a good job.
Wash your face and apply aftershave, if desired.