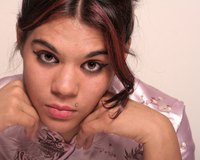 Piercings are becoming popular, especially lip piercings. When you have your lip pierced, it is important to keep your lip as clean as possible to help prevent infection.
Things You'll Need
Wash your hands frequently throughout the day, especially before you touch your piercing. If someone else is going to touch it, make sure they wash their hands.
Use Ibuprofen to help keep the swelling and tenderness down and take away some of the pain.
Take vitamin B with zinc, starting months before you get your piercing if possible so the vitamin is in your system.
Cleanse the area gently with soap and water and a cotton swab or cotton ball.
Gently remove any buildup that forms around the piercing at least twice a day.
Brush and floss your teeth at least twice a day to help get rid of bacteria in the mouth. Rinse with a saltwater mixture to speed up the healing process.
Turn the piercing in your lip at least twice a day so it doesn't stick or heal improperly.