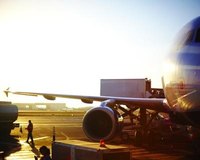 If you are flying Air India for the first time, or just looking to confirm your flight reservations, here is some information to help you along the way.
To contact Air India and confirm your flight by phone, you will need your Air India PNR number, which is essentially a confirmation code. The toll free-numbers (if you are calling from the U.S. and Canada) are: 800-223-7776; 888-359-2412; and 800-625 6424.
Air India offers some efficient ways to confirm booking on their website. Go to "Manage Your Trip" and click on "Manage Booking," then "Reconfirmation." This form allows you to confirm your travel arrangements. To fill it out, you will need your PNR number, as well as an email ID, the flight details and contact information for where you live and the place(s) you will be visiting on your trip. Be sure you are have your ticket and the travel documents that are necessary for your trip. (A list of these is included in the Tips section.)
You can check in online, as well. In the Manage Booking section, be sure to check "E-Check In." This is usually available only 24 hours prior to your flight, and often takes the place of old-fashioned flight confirmation. You will need your flight number, confirmation number or PNR number, and the names of your passengers. Be sure you have a working printer, so you can print out your boarding passes. If you don't have a printer, you can stop at the ticket desk at the airport and have them print your passes, as well as take your luggage for the trip.