Imagine walking into a birthday party and seeing purple everywhere -- food, drinks, balloons, flowers and cake. Purple is a vibrant hue, which makes it an ideal choice for a colorful birthday party. Purple-themed parties can be hosted for people whose favorite color is purple, as well as in conjunction with other themes such as a royal princess party or a "Purplicious" party inspired by the children's book by Victoria and Elizabeth Kann.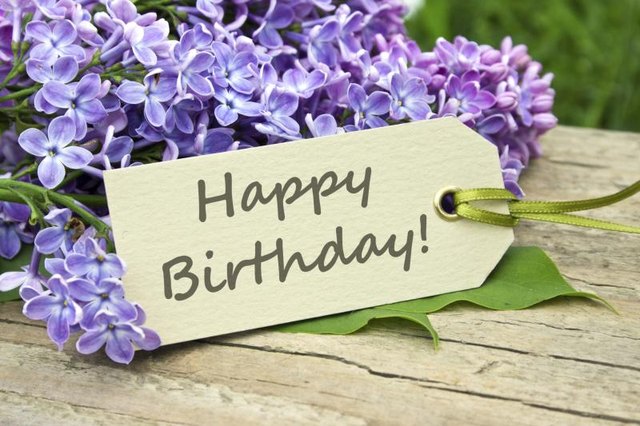 (coramueller/iStock/Getty Images)
Set the mood for your guests with a purple invitation, but tailor it to your crowd. If you're hosting a party with a purple princess theme, find or create an invitation that has a crown on it. A tween or teen party invite could feature a trendy design, such as purple polka dots or a chevron pattern. If you are throwing a purple adult birthday party, create a purple or white invite with lavender text in an elegant font. Announce the time, date and location of the party, and indicate whether you would like them to send "Regrets Only" or "RSVP." If you would like for everyone to dress in purple, note it at the bottom of the invitation. Slide each invite in a white envelope addressed in purple ink or a purple envelope addressed in silver ink.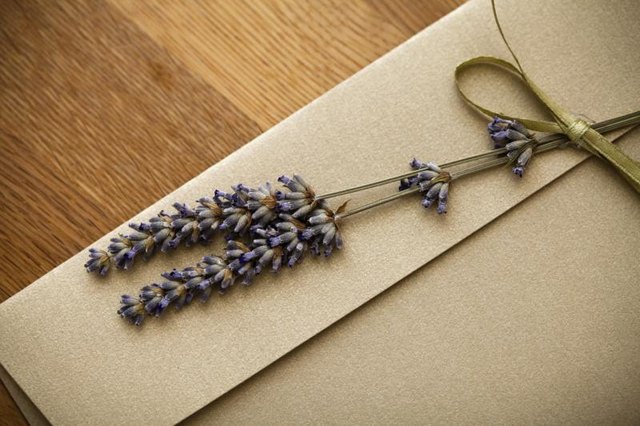 Lambros Kazan/iStock/Getty Images
Establishing the purple ambiance is one of the most important aspects of hosting a purple party. For a children's party, aim to create a whimsical feel to the décor. Tables set with purple party favors such as, purple horns, blowers and clappers will engage the kids as well as look terrific on the tables. Fill the air with groups of purple balloons anchored with weights hidden in small, wrapped purple gift boxes or hang purple Chinese paper lanterns and crepe paper streamers from the ceilings. If you plan for the children to play outside for a portion of the party, throw some purple beach balls out in the yard. For more mature parties, decorate with purple flowers such as orchids, dahlias, lilacs or tulips. Dress the tables in lush linens in various hues of purple. Sprinkle pieces of purple paper confetti on the food and drink tables to carry the theme through the food tablescape. Adorn tables with purple frames of family and friends that are attending the party. Identify the food and drinks with cards printed on purple cardstock. In lieu of Chinese purple lanterns hanging inside the party, supply your guests with lilac sky lanterns and a marker so everyone can go outside, write a wish for the birthday person on the lantern, light them and set them afloat in the sky.
namiroz/iStock/Getty Images
A purple party calls for all-purple food. Children's parties are often full of snacks and finger foods that the kids can quickly eat so they can move onto the next activity. Healthy purple-hued options for children are purple grapes, dark cherries and blueberries. Serve desserts such as Jell-O, purple iced sugar cookies or doughnuts in various shades of purple. Quench the little ones' thirst with purple fruit smoothies or juice. Menus for adult parties could start with an all-purple fruit salad consisting of plums, grapes, cherries, blackberries and plouts. Stuffed grape leaves or eggplant Parmesan are purple menu choices for adults. Serve dark red wines such as Pinot Noir as well as purple alcoholic and non-alcoholic punches. Mix grape juice, ginger ale and pineapple-grapefruit juice together for a "Royal Purple Punch." Party-goers of any age can enjoy a candy bar. Set up a table of purple candies such as lollipops, all-purple M&Ms, pixie sticks, purple wrapped chocolates, and allow guests to fill a bag to take home. No party is complete without a purple birthday cake, which can be purple on the inside and the outside with a little food coloring.
Chiociolla/iStock/Getty Images
Ask your guests to wear something purple, and the birthday honoree should dress in purple as well. A purple tie or scarf added to an outfit would suffice. Have items available at the party to hand out to guests who may have forgotten to wear purple. At a kids' party, giving out purple tiaras or feather boas, would have everyone dressed up in purple. An adult party could have some purple floral boutonnieres or corsages to pin on guests who forgot.
kimberlymillerphoto/iStock/Getty Images
Promoted By Zergnet