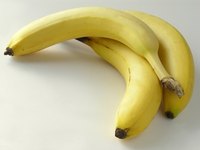 How to Best Absorb Vitamin B-6 Supplements. Vitamin B6 is one of the B-complex vitamins, is water soluble, and is involved in more of your body's functions than almost any other nutrient. It is essential for the immune and nervous systems, and can help relieve symptoms of arthritis and carpal tunnel syndrome.
Things You'll Need
Take a B-complex supplement that includes all B vitamins. They work best together.
Supplement with a single B6 only if you need it for a particular health problem. The dose should not be more than three times that of the other B vitamins, unless otherwise instructed by your doctor.
Take the B6 alone if you are taking a separate supplement. Take the rest of the B complex at a later time.
Avoid taking doses higher than 50 mg per day unless otherwise directed by your healthcare practitioner. Higher doses can cause nerve damage.
Check your prescription drugs. Estrogen therapy, oral contraceptives and antidepressants may increase your body's need for B6. Cortisone and diuretics can block absorption of B6.