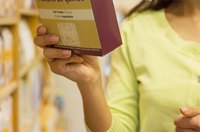 How to Evaluate Natural Medical Treatments. When your doctor gives you a prescription, you trust her education and her expertise. Unfortunately, the television, Internet and our local supermarkets are full of natural medical treatments which do not come with a doctor's recommendation. While this does not mean that the treatment is not valid, it does mean that it requires more evaluation.
Notice whether the information about a natural medical treatment is based on credible sources. Websites which are created by major universities, medical centers or governmental agencies have the most credibility. It is a good idea to look for the Health on the Net (HON) Foundation logo as well, as these sites have agreed to a code of conduct which requires scientifically backed information.
Look for reviews of the product performed by qualified medical professionals. Reviews by consumers, personal points of view or evidence stated without back up are not credible and the product should be questioned.
Search several sources on the Internet or in medical journals before you use a natural medical treatment. If you simply cannot find more than two or three sources which back up the item's claim, there is reason to doubt the treatment.
Beware of jargon such as "Guaranteed satisfaction or your money back," "Miracle cure" or "New discovery," as these terms are used to awe consumers but do not prove that the treatment is valid and useful.
Be skeptical of products which claim to heal a large variety of ailments and treat multiple symptoms. Remember if it sounds too good to be true, it probably is.
Talk to a doctor or naturopath about a natural medical treatment before you begin. A professional will help you to evaluate the credibility of claims as well as contraindication of the medicine.