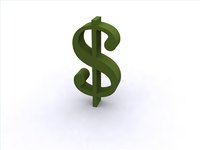 Along with the balance sheet and the income statement, the cash flow statement is one of the three financial statements every company is required to provide. Here's what to look for on a cash flow statement, and how to evaluate what you see.
You'll find a company's cash flow statement in its annual report. The annual report can be found by doing a Web search for the company's name and the words "annual report," by going to the company's Web site and locating its "investor relations" page, or by searching the Securities and Exchange Commission's database. Once you've located the annual report, the cash flow statement can be found under "Financial Reports."
The cash flow statement has three main components: operations, investing, and financing. The operations segment tells you how much cash the company makes from its products or services--its core business. The investing segment tells you how much cash the company makes from investments in its future growth. The financing segment details the company's issuing of stocks or bonds.
What you want to take away from the operations segment is a sense of the general health of the company's business model. Is it making money by doing what it's doing? This is the easiest at-a-glance sense of whether a company is profitable.
When you look at the investing segment, you're seeing how much money the company is dedicating to internal investments and improvements, and where specifically that money is going. Long-term fixed assets will be represented here--buildings, land and equipment.
The financing segment will show you how much money the company has raised through issuing stock. When a company issues stock, the amount of money it makes from this process is entered in the financing segment of the cash flow statement; when it buys stock back, that cost shows up as a negative number (since the company spends money to do it).
In general, the cash flow statement gives you a sense of what the company spends its money on. It shows you where the company is bringing in cash, and where it's spending it. Careful reading of the cash flow statement will help you determine whether a company is truly profitable.