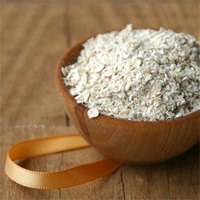 Acne has been a problem for many people for countless years. Nowadays there are numerous washes, masks and medications that can get rid of acne. Many of these products, however, can be very expensive. Some products can run hundreds of dollars for a month's supply. Knowing how to make your own acne prevention products can end up saving you lots of money in the short and long run. Read on to learn how to make an acne face mask.
Things You'll Need
Mask one:
One egg
One fresh lemon
Mask two:
One medium onion
1/2 cup plain, unsweetened oatmeal
Food processor
Honey (optional)
Crack your egg for the first mask. Remove the egg yolk and discard. Place the egg whites into a shallow bowl and beat.
Cut the lemon in half and squeeze the lemon juice into the bowl with the egg whites. Stir this mixture until a dense paste is formed.
Wash your face before applying mask. Apply the mask and allow it to dry for 15 to 20 minutes. Rinse the mixture from your face and pat dry with a towel.
Cook your oatmeal for mask two. After complete, set the oatmeal aside while completing the next step.
Peel your onion and put it in your food processor. Keep the processor on a high setting until the onions form a smooth puree. Add the puree to the oatmeal mixture, preferably while it is still warm.
Stir the mixture together. If the mask isn't thick enough to sit on your face comfortably, add a little bit of honey until the mask stays on your face. Leave the mask on for 10 to 15 minutes and then rinse off.