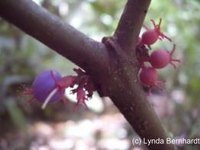 Many people struggle with figuring out how to eat and not get full. In a society that pushes "value-sized" portions and routinely fills a plate with portions that are three or four times a serving size, it can be difficult for a person to know how to much to eat and not get full. In addition, in a hectic society, people tend to eat quickly and get full before they even realize that they have overeaten.
Things You'll Need
Awareness of body's signals
Desire to stop overeating
Recognize that eating less will actually make you less hungry. When you overeat, you stretch out your stomach. As your stomach contracts, it sends out more hunger pangs. Therefore, the more you overeat, the more you will feel hungry between meals. When you eat without getting full, you wind up feeling less hungry between meals.
Learn what a serving size is. For example, a serving of meat is about the size of a deck of cards. A serving of vegetables is roughly what you could fit into one cupped hand. A serving of bread is the size of a plastic CD case. You can also read the labels on foods that you purchase in a grocery store to find out what one serving size is for that particular food item.
Place the correct portions on your plate. A healthy plate would be one serving size of protein, one serving size of starch, and two serving sizes of fruits or vegetables.
Eat slowly. Many people fail to eat and not get full because they eat too quickly. By the time they notice their bodies sending out a signal to stop eating, they have already overeaten. Instead, eat your food slowly and savor every bite. Eating slowly is a much more enjoyable way to eat.
Listen to your body's signals. When you have eaten enough food, your body will sigh. If you are wolfing down your meal, then you will miss this signal. However, if you are eating slowly and paying attention to your body, you will notice that your body will sigh. After the first sigh, you can eat a couple of more bites, and then your body will sigh a second time. If you will stop eating after the second sigh, you will eat and not get full.
Build healthy snacks into your schedule. One reason that many people fail to eat and not get full is that they become hungry between meals. Instead of providing their bodies with nourishment, such as with a piece of fruit, they deprive their bodies and then wolf down their meals. Instead, feed your body with healthy mid-morning and mid-afternoon snacks. By doing this, you will make it much easier to eat your meals and not get full.