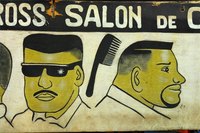 How to Build a Mobile Billboard. Billboards are useful in advertising, but with the modern, cluttered cityscape and gridlock, mobile billboards can be the most effective. Constructing a billboard that can be placed on or towed by a vehicle can get your ads right into traffic with the people you're targeting for a more mobile form of advertising.
Things You'll Need
Motorcycle, car or truck
Trailer (optional)
Decide how you want the billboard to be transported. There are many options, like placing it on top of a car, storing it in the flatbed of a truck or towing it. The chosen method will affect things like the billboard's size.
Design the shape of the billboard. A triangular style, where two sides converge on each other (and the bottom makes up the third) should work best because the angles will make the ads more visible from several directions.
Construct the billboard facade itself. Any material like wood, metal or hard plastic can work; you just need to be sure that it's sturdy and will hold up your advertisements.
Place your advertisement on the billboard. The method you use, be it nails, epoxy, velcro or sliding plates, will depend on what material the ad is made of and how permanently you want it attached to the billboard.
Attach the billboard to whatever car, truck or trailer you want to display it on. If the surface it will be placed on is metal, magnets will work well. Otherwise, you will probably need to tie it down.