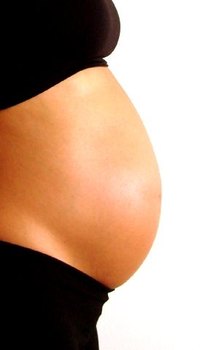 As you near your due date your doctor may mention the possibility of using a Foley bulb, which is sometimes also referred to as a Foley ball. It's used as a way of expanding your cervix and possibly bring on labor, but it certainly can be quite uncomfortable.
Things You'll Need
Foley bulb
Doctor to insert Foley bulb
Tolerance for uncomfortable situation
Tolerance for pain
The initial insertion of the Foley bulb will be a little uncomfortable, but with all the exams you have endured throughout pregnancy you will probably not find it terribly uncomfortable. Be prepared to stretch out on your back and allow the doctor access to your vaginal area in order to place the Foley bulb in your cervix. After the bulb is in place your doctor will fill it up like a balloon in an attempt to dilate your cervix.
Although you will probably be sent home with the Foley bulb in place, realize that you will have a tube running down the inside of your thigh. Dress as loosely and comfortably as possible, and don't wear short shorts that will reveal the tube to everyone around you.
Don't make any grand plans for that evening. Typically, women will start to feel relatively strong contractions as the Foley bulb does its work and dilates the cervix. You may feel as though you are in full-blown labor, or you may just feel incredibly bloated and uncomfortable. Having a nice, comfortable place to endure this process will make it easier than if you try to go about your business and ignore the discomfort.
As your contractions worsen you will want to practice the breathing exercises you learned in childbirth class, or whatever other relaxation techniques you plan to use while in labor. This will be a good trial run for you, exposing you to a bit of the pain you will feel when labor actually begins.
Be prepared for the Foley bulb to eventually fall out as your cervix expands. Some women can actually push the Foley bulb out, which some folks will jokingly refer to this as their "first labor." If it does fall out, or if you push it out, you may notice immediate relief or your labor may continue on. Some women do not have their Foley bulbs fall out until they head to the doctor the next day.