Cupcakes are more popular than ever, especially with kids. Baseball cupcakes will be sure to please your little sports fan, and they're simple to make.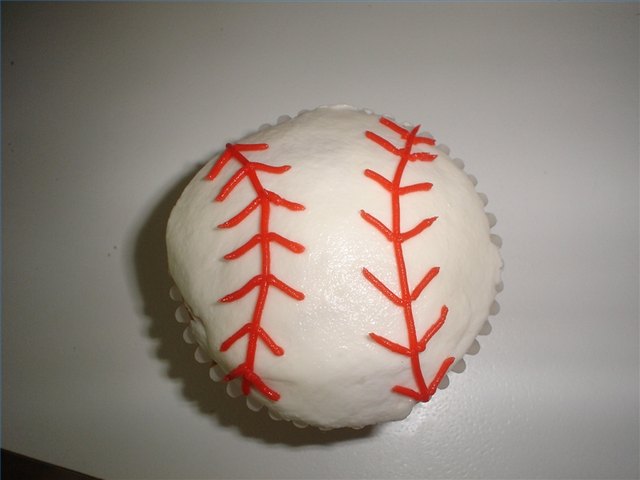 (Kate Roy, Kate Roy, Kate Roy, Kate Roy, Kate Roy)
Things You'll Need
Cupcakes

Decorators' crusting buttercream (in white and red)

Paper towels
Decorating bags

Decorating tips (Numbers 2 and 3)
Step 1
Using a spatula, frost the cupcakes with white buttercream. Try to frost them as smoothly as possible.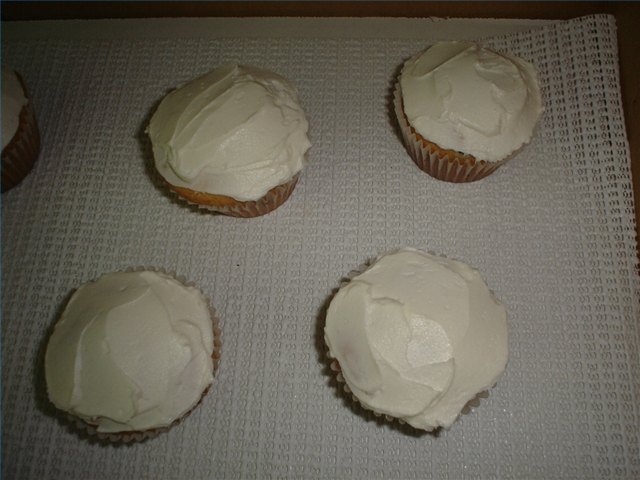 Step 2
Wait at least 15 to 30 minutes for your buttercream to "crust." It is crusted when it no longer looks wet. Take a paper towel and very gently place it on the cupcake. Smooth it gently with your fingertips, taking care not to make imprints with your fingers.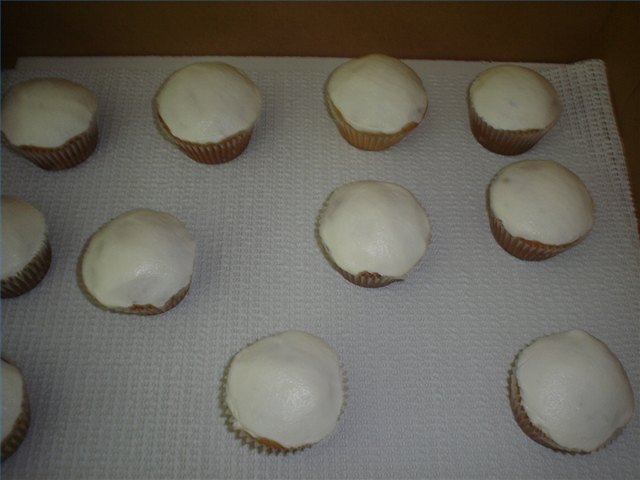 Step 3
Put a Number 3 tip on your decorating bag and fill it with red icing. Pipe loose "half C" shapes on opposite sides on the top of the cupcake to make the stitching.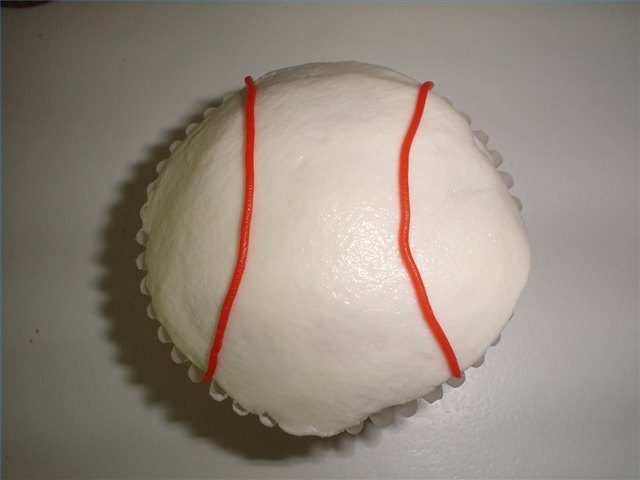 Step 4
With a Number 2 tip, pipe the stitching in a "V" shape along the "C." The "V"s should be facing in one direction on one side, and the other direction on the other side.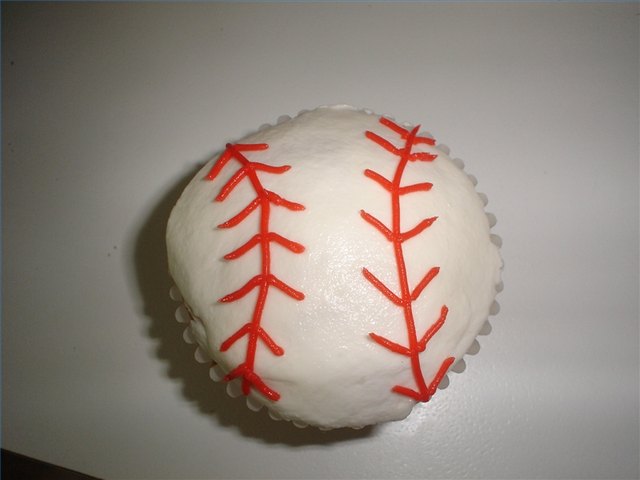 Tips & Warnings
The time it takes for your buttercream to crust varies. In hot, humid temperatures, it will take longer. If your paper towel sticks to your frosting, it is not crusted yet.
Promoted By Zergnet