A successful talk show host known for her energy and enthusiasm, Kelly Ripa also has an enviable physique. "Shape" magazine says this mother of three might have "one of the best bods in the business." Kelly's slim, lean frame doesn't come without significant work, though. Multiple workouts per week plus a healthy diet is this star's strategy for looking and feeling good, and it could be yours, too.
(Mike Coppola/Getty Images Entertainment/Getty Images)
Ripa says she loves to exercise and tries to do so every day. On her own, she'll hit a cycling class a couple times per week and occasionally go for a run. She works with personal trainer Anna Kaiser four to five times per week as well. Kaiser reports that Ripa always shows up ready to work and with a great attitude. If you want to stay slim like Kelly, adopt her enthusiasm for working out.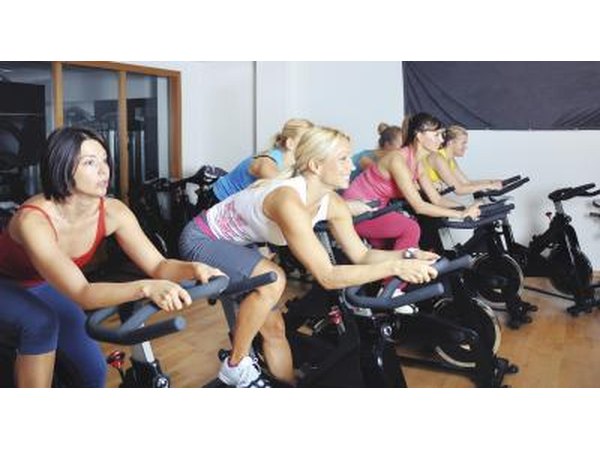 cirkoglu/iStock/Getty Images
Kaiser says Ripa exercises for at least 90 minutes four to five times per week. Each session consists of a combination of strength training, cardio and flexibility work. She alternates between days of doing high-repetition sets with lighter weights and days in which the focus is on heavy weights with fewer reps. Kaiser constantly changes Kelly's program so she stays mentally challenged and her results don't plateau. All the weight training gives Ripa a muscular, taut look. It also helps keep her metabolism high so she burns calories all day long. If you skip the weight training and just starve yourself, you might look slim, but you won't achieve Kelly's fit figure.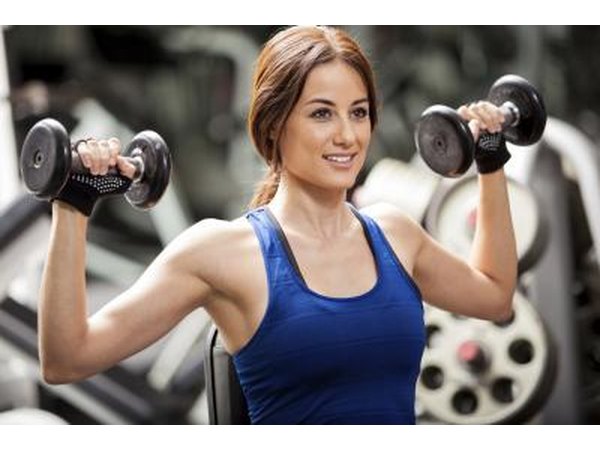 Antonio_Diaz/iStock/Getty Images
Kelly Ripa is also known for having a fabulous midsection, which she achieves by doing many variations on the plank exercise. Kaiser recommends the side plank and jumping jack plank -- holding a front plank position on your forearms as you jump your legs out and in like a jumping jack -- for building strength in your core. To work up to these more advanced moves, start with a forearm plank. Get into the top of a pushup position, lower your forearms to the floor and hold. Your body should stay parallel to the floor for as long as you can maintain the position. Start with just 10 to 20 seconds at first and work your way up to a minute or longer.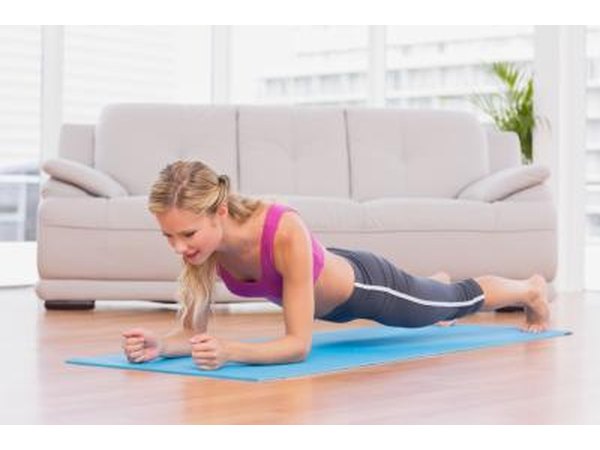 Wavebreakmedia Ltd/Wavebreak Media/Getty Images
Ripa watches what she eats and follows Kaiser's belief that 70 percent of staying slim is dependent on diet, while the other 30 percent is based on exercise. Her diet is rich in vegetables and low in cholesterol. You too can stay slim by consuming a balanced diet focused on lean meats, fish, low-fat dairy, fresh fruits and vegetables and whole grains. Even healthy foods have calories, though, so keep the portions in check. Even if you adopt Kelly's attitude toward exercise, you can't eat with abandon.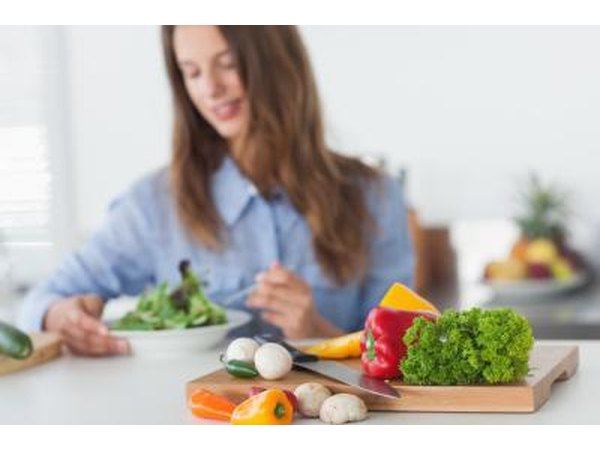 Wavebreakmedia Ltd/Wavebreak Media/Getty Images
Promoted By Zergnet