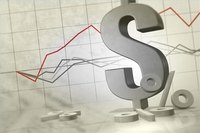 How to Recapitalize a Business. There are times when a business needs an infusion of capital, whether is to avoid bankruptcy, finance a new product or just to simply profit from company growth. There are several ways to accomplish this but an option every person should consider is to recapitalize a business. Depending on the situation, it may be the best and smartest business option.
Determine the value of the business. You can do this by finding comparable companies that have recently sold which had comparable sales and growth expectations. Alternatively, you could calculate the assets of the company then add profit margin and growth potential to estimate the value of the company.
Decide the amount of capital you need. Given the value of the business and expected growth, determine the cash infusion you require for the given situation. You need to establish an ideal and minimum price. The minimum price is the least amount of money you would take in recapitalization of the business.
Establish the percentage of the business you want to sell based on the amount of capital you require. When recapitalizing a business the purchaser will want to know what percentage of capital and future profits they will receive for the capitalization price.
Dictate the terms of the recapitalization. For instance, you need to formulate exactly what rights the buyer has when you recapitalize your business. The buyer may want to have a say in how the business is run and you need to set guidelines dictating what they can and cannot do. It is best to hire a contract attorney to formulate all of the details.
Locate a company or person that is willing to participate in this recapitalization. There are companies or individual that specialize in this type of transaction and you can usually find them through the Internet, networking or by placing an advertisement in trade publications.
Finalize the recapitalization of the business. Once you have a found a buyer that will agree to the terms of the recapitalization you will then need to sign all the necessary paperwork and have the buyer transfer the funds to your business banking account.