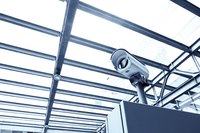 If not handled properly, even an isolated employee complaint or seemingly insignificant incident can put a business at risk. When a business faces allegations of improper conduct, such as discrimination, sexual harassment or violating health and safety laws, it must do an immediate and thorough investigation to address the issue and prevent recurrence. All workplace investigations require the same basic steps: gather documentation, identify and notify potential witnesses, interview witnesses and reach a conclusion.
Gather Documentation
Documentation is vital to fully understanding the facts and validating an accuser's claim. For these reasons, begin gathering documents immediately after receiving a credible allegation. Although relevant documentation will differ according to the nature of the complaint, these often include your company manual, written code of ethics, computer records, personnel and supervisor files, emails, text messages, voice mail messages and information from social media websites. In many investigations, document collection continues throughout the investigatory process as new documents are found or required.
Notify the Accused and All Witnesses
Notify the accused person via a letter of investigation before the investigation begins. Explain the allegations, describe the investigatory process and identify any legal rights the accused person might have. Analyze the complaint and review gathered documents to determine who knows what about the situation. Develop an initial witness list and send each person a confidential witness notification letter. The notification should state that the person may be interviewed as part of an ongoing investigation, provide investigator's name of person and state explicitly that the person is expected to cooperate fully.
Prepare Questions and Interview Witnesses
Prepare a list of questions for each witness. Start out with general questions, and then progress to questions that focus on the details. A custom list for each witness is vital, because although in general witnesses will need to describe what they saw, when they saw it and identify who else was there, some witnesses will have more information than others will. In addition, an interviewer must be ready to think of additional questions to follow up on information or get more details as the witness speaks.
Report on Findings
Conclude the investigation with a findings-of-fact report and, if required, a recommendation. The report should describe the allegation, identify witnesses and both list and assess the credibility of each piece of evidence. A findings-of-fact section should summarize each fact uncovered as it relates to elements of the accusation. The conclusion should state in clear, objective language whether the investigation uncovered company policy violations, but, according to Susan L. Nardone of the Gibbons law firm in Newark, New Jersey, it should refrain from making any legal conclusions.