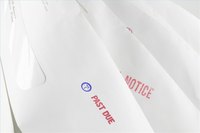 How to Write a Reminder Collection Letter. When you work in collections, you need good communication skills like writing if you plan on collecting your money. How you form your letter can be just as important as what you say. Use these tips to write a reminder collection letter.
Write a reminder letter with confidence and authority so that your message is taken seriously and not ignored by the reader. Be gentle but firm. You want to remind the person, not nag the person. People who are nagged seem to ignore the reminder because they shut out the message.
Include the date of the original bill and when the payment is expected. Write clear instructions stating what the reader is expected to do next.
Outline the penalty of not paying in clear language not legal speak. You want the reader to know the consequences of late payment and the consequences of ignoring the letter.
Add your contact information and make sure it is in a clear place in case the reader needs to phone, email or visit you for further information.
Acknowledge or apologize and ask the person to disregard the letter if they have already sent the payment. You may receive it in the mail the next day.
Send the original bill with the letter so the reader can see clearly what bill you are referring to and what date is on the original bill.
Be less kind if you are sending a second or third reminder. You need to be firm and authoritative. Make sure you state directly what will happen next including how it may affect the reader's credit history or rating. Use an urgent tone.