Cinnamon rolls are the perfect complement to a cold day but, sometimes, there just isn't time to bake them from scratch. This simple recipe calls for refrigerated biscuit dough to speed up the process without sacrificing flavor.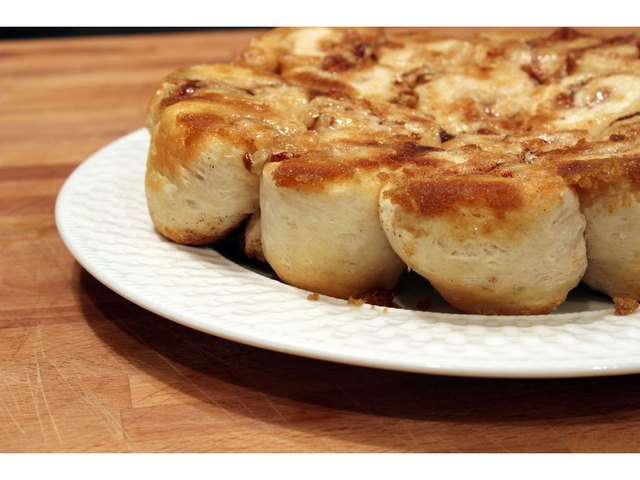 (Pierce Media)
Things You'll Need
1 Can (10 ounce) refrigerated biscuit dough

1/2 Cup Sugar

1/4 Cup brown sugar

2 Tablespoons cinnamon
1/2 Cup melted butter

1/2 Cup pecans (Optional)

8 Inch baking dish

Basting brush
Step 1
Preheat oven to 350 degrees.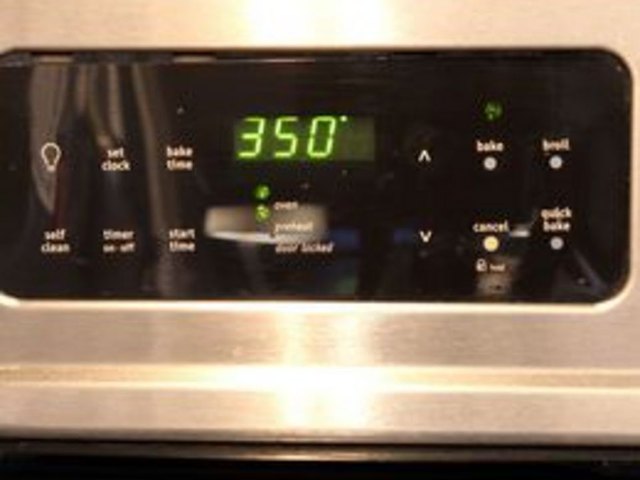 Pierce Media
Step 2
Butter baking dish and sprinkle in brown sugar and pecans.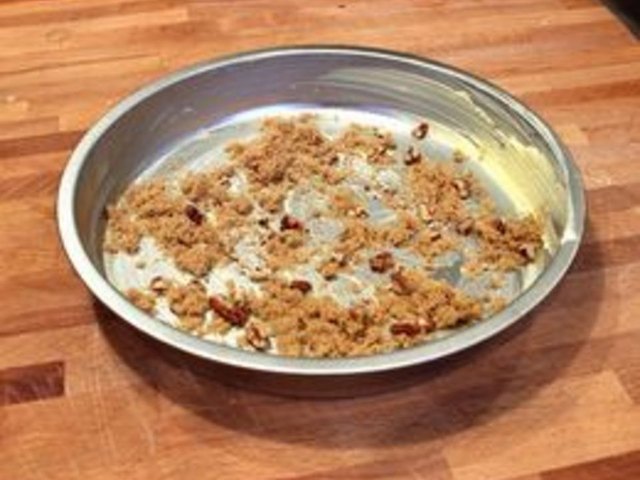 Pierce Media
Step 3
Open can of biscuits. Take one biscuit at a time and brush with butter. Sprinkle sugar and cinnamon on top of butter and roll biscuit into a log. Cut each log in half and place in baking dish, cut side up.
Pierce Media
Step 4
Bake cinnamon rolls 15 minutes or until golden brown.
Pierce Media
Step 5
Immediately turn cinnamon rolls onto a serving plate, spooning brown sugar and pecan mixture on top of rolls.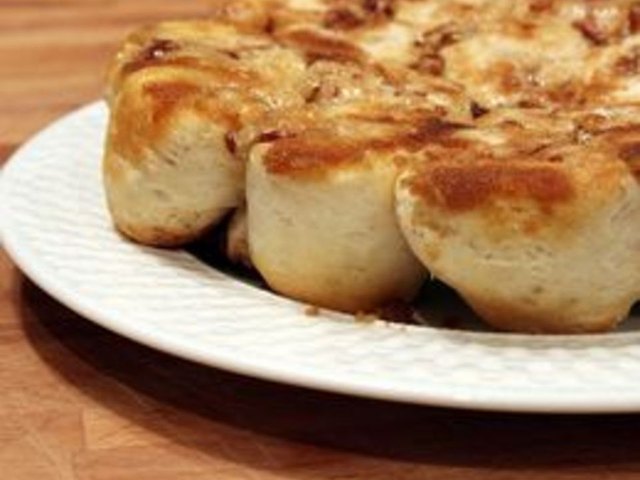 Pierce Media
Tips & Warnings
Let cinnamon rolls cool briefly before eating as sugar and pecan topping will be very hot.
Promoted By Zergnet