Taking a year off between the completion of your degree and diving into the corporate jungle is an international trend, supported globally as a means to self discovery, bridging the gap between education and the "real world."However, for most of us, it isn't as easy as spinning a globe, picking a spot, and jumping on a plane. Careful planning should go into making your gap year happen, and, straight from a recent grad about to depart on her very own gap year, here's the way to do it.
The first, and most important, step to planning a phenomenal gap year is to decide exactly what it is you hope to accomplish in the time you're taking for yourself. Is it about fluffing your resume with some international flair?Accomplishing something you've always dreamed of, like a deep sea dive or volunteer work in Kenya?Just getting away from the norm, branching out and discovering something about yourself?Figuring out exactly what you hope to gain on your Gap Year will help tremendously in the path to planning it.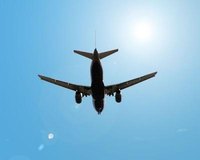 Once you've figured out a basic idea of what you hope to gain from your experience, it should now be clear whether you should be packing hiking gear or office attire. Zoning in on as specific a plan as possible is key, and once you know what you're looking for, you can begin to explore potential jobs, mountain trails or whatever it is you've decided to look for.
Many people use their Gap Year as a means to backpack across many regions, seeing as much as they possibly can. If that's something you're considering, it's important to figure out where exactly you want to go, what it will take to get there and how long you want to stay in each place.Also, decide if you want to explore your own nation or go abroad, as that difference will significantly affect the planning to follow.
Finances are going to be the single biggest challenge for most recent grads wanting to head out on their own for a year of solo adventure. If your parents are footing the bill or savings has it covered, then you're set.However, if like most other students, you've currently got a bank balance of less than the cost of dinner, there's absolutely no rule stating you have to depart for Gap Year the day after graduation. Find a way to save until you have the amount you need to get yourself there, and stay supported. In fact, making the funds yourself will likely enrich your experience.Also, take into consideration whether you'll be working while away. If you don't plan on finding any sort of supplement for your income once you're gone, it will take much longer to save.
Research is now your best friend. Find as many books, websites, and discussion boards as possible with information pertaining to your plan. This will help you draw up your financial estimates, figure out how to pack and provide invaluable advice from people who have already done something similar to what you're planning.
You're going to want to set up first night (or first week) housing before you depart. Hostels are a popular option for recent grads traveling, but if you're moving to one location, you may be able to set up your future living accommodations before you leave.Ditto with transportation. Figure out what options you have in your planned destination and choose one well before leaving.
Create a timeline for both departure and return. You don't have to stick to it exactly, but it's important to have an idea of when you plan to go, how long you intend to be there and when you want to be back.
As mentioned before, make sure you've found housing and transportation that you can rely on. It's also a good idea to check the medical resources nearby, just in case.If you're backpacking, make sure to plan ahead in all three of those areas before moving from one location to the next.
Even the most frugal run out of money sometimes. Make sure there's an emergency fund or a means to make more if you're living on savings.
You created a plan before you left, and it's always there to refer to when you feel like you've hit a dead end. However, if the plan starts to feel stuffy, change it. This year is about you, not your obligations!
Though it may be difficult to return to the norm after your adventure, most people find themselves re-energized and ready to enter the workforce. However, if you've been offered a permanent position at your internship in Greece, or just can't stand the idea of leaving Indonesia, then just remember, you don't necessarily have to.It could be the thing you discovered about yourself while abroad is that you want to stay abroad.Good luck!