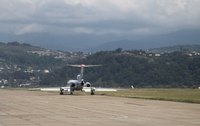 Medication can mean the difference between life and death, so it must be available to travelers at any moment. With all the laws on the books concerning what is admissible and what is not, it is essential to know the difference. Traveling by bus, train, car or air all have different options for your medication. Airlines have the most stringent rules. If you follow the airline plan you should have no trouble with the bus or train.
Things You'll Need
Gather all the medication that is essential to have onboard with you. This is the medication that should not be checked, put in the trunk or under the bus. By putting all the essential medication in one location for packing this avoids leaving lifesaving medication at home and having to get a refill in a different state or country.
Make sure all medication is properly labeled in your name. If it is not in your name the airline screeners will make inquiries, which could impact your ability to take the medication or even to travel.
Place medications that require refrigeration in an insulated cooling bag. This is the lunch bag that keeps food at the proper temperature. You might be able to get ice on board to keep it cool if it is a long trip. Label the outside with your name.
Put all the medications in resealable plastic bags so the screeners can see them easily. It also helps if the bottle opens and the pills fall out. Any liquids or creams should be in different bags in case of spillage and possible contamination. If the medication is for different people, give each person their own bag. Label the outside of each bag with the person's name. You can put all the plastic bags into one larger plastic bag to save space, or you can place the medication of each person in their carry-on bag.
Put all medications on top of the carry-on bag or purse that will be going on the plane, train or bus with you. This will help you to access them quickly.