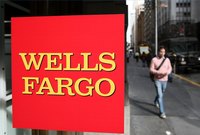 How to Refinance a Commercial Loan. What looked like a good interest rate on the commercial loan you took out a few years ago may not seem such a great deal if the rates go down, or you need to stretch out the payments. Refinancing a commercial loan can save you and your business money on interest that you can put to better use.
Prepare your paperwork. Lenders will want to see financial statements, profits, projected cash flow, a business plan and other business information to make sure you're a good credit risk.
Calculate your debt service coverage ratio, loan to value ratio and debt ratio. Your lender will want to know these figures, which compare your business's income and worth with the size of the loan.
Show several lenders your paperwork. Ask them if you qualify for a loan of the size you want, and what the interest would be. If their rate is higher than other lenders, ask if they offer services that make up for that.
Talk to the two or three lenders who made you the best offer. See if you can negotiate an even better deal. Then close.
Try again if a lender turns you down. Ask why you were rejected, then use that information to improve your presentation for the next lender.