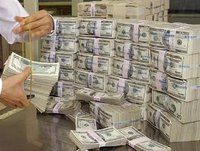 When it comes to beginning a new business, finding ways to finance your start up business is one of the first things to do and definitely the most important. There are many hurdles to overcome for entrepreneurs these days, and the lack of financing can cause a possible business venture to go sour. Having a concrete business plan drawn up ahead of time will help you get financing once you know where to look for funds. The following steps can help discover how to finance a start up business:
Apply at your local bank to finance your start up business. You will need to provide them with a business plan, including proposed income. Getting a large business loan at the bank may be difficult, however, if your credit is not the best or if you are a young entrepreneur with no credit. It is still worth a try, and you may just get approved.
Try to get a bank note that is guaranteed by the Small Business Association. Again, this may be difficult if you have a flawed credit history, but with the SBA backing you, it is less of a risk to the bank. The SBA 504 loan program is available for assets, such as equipment or actual land for your business.
Approach an angel investor. There are private investors that are called angels that invest in new businesses. They are more probable to invest a large amount of money to an experienced business owner, rather than a young entrepreneur. Many of these angel investors will invest in a truly promising idea for a start up business. It's worth it to give them a try.
Obtain a few credit cards to finance your start up business. This avenue of financing can be very risky if you aren't positive of the earnings of your new business venture. You could get into a monetary bind if your monthly credit card payment is higher than the income of your business, so be very careful with this option.
Go to your friends and family. Lastly, there is the option of getting loans from people that you know to finance your start up business. Ask anyone that you can think of, including friends of friends, even your pastor at church if you think he may be interested in your new business. Be sure to sign notarized contracts, so that both of you will feel more secure with this transaction.